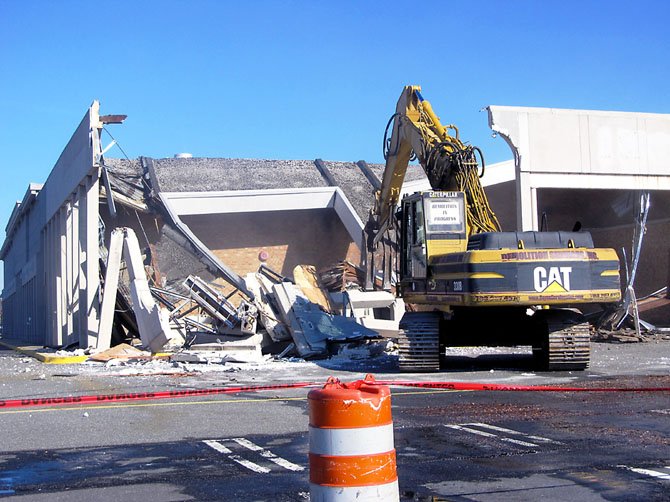 Exterior demolition of Springfield Mall began with what was originally a Garfinckel's Department Store, which later became a Sports Authority. Vornado kicked off exterior demolition of the mall on Monday, Nov. 26.
Stories this photo appears in:

Demolition signals transformation of Springfield Mall into $200 million town center.
Fairfax County Supervisor Jeff McKay (D-Lee) could not have been happier as chunks of steel and concrete began falling off Springfield Mall Monday morning, Nov. 26.