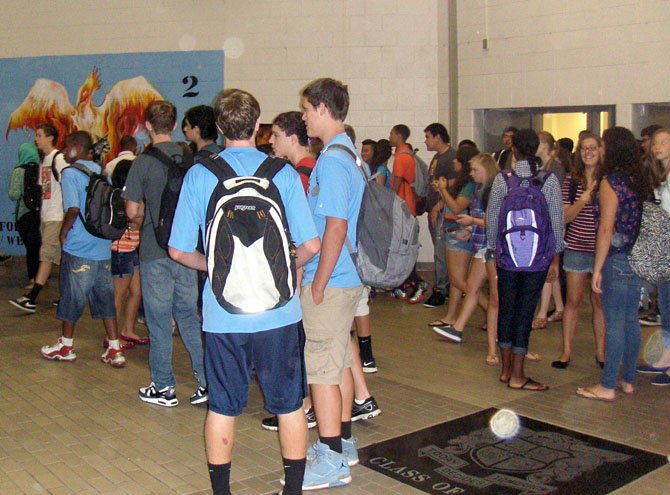 Centreville High students mill in the front hallway before the first bell.
Stories this photo appears in:

More than 181,000 students headed back to their classrooms Tuesday morning, Sept. 6, for the start of the 2012-13 school year. They toted backpacks, lunchboxes and assorted supplies and greeted the new year with varying degrees of enthusiasm.