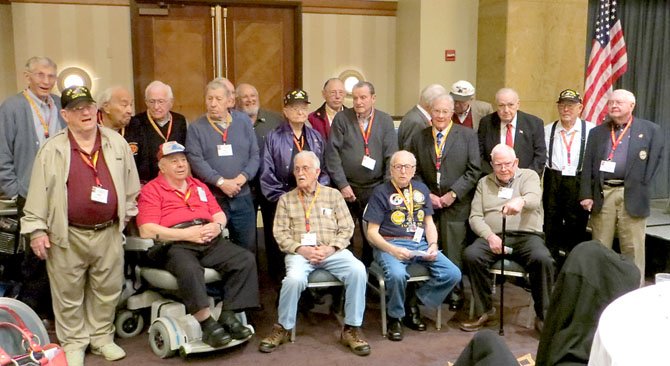 Iwo Jima veterans gather for a group photo Feb. 16 during a reunion marking the 68th anniversary of the battle.
Stories this photo appears in:

Survivors reunite for 68th anniversary of Iwo Jima.
The morning of Feb. 19, 1945, dawned eerily quiet as Private First Class Carl Norton made his way toward the shores of the remote Japanese island of Iwo Jima. But in an instant, the 20-millimeter dual purpose guns buried in the side of Mount Suribachi exploded, erupting into one of the bloodiest battles in U.S. history.