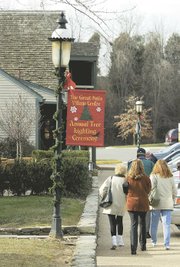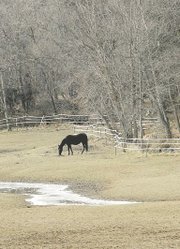 Treasuring. Great Falls residents enjoy a sense of place.
We co-create a deeply worthwhile community through the actions of "valuing," "cherishing," "protecting," "caring for" – indeed "treasuring" — as expressed in The Great Falls 2020 Vision Survey.*
HERITAGE. Great Falls residents enjoy a sense of place, rooted in the past.
"Treasuring heritage" tells of preserving, protecting, and enhancing the semi-rural character of Great Falls – the country feel, the pastoral setting, the peacefulness and quiet, the spaciousness, the natural beauty, the unique heritage; cherishing the family-friendly character of our intimate village center with its many traditions; and preserving the historic architecture of this previously rural community of dairy farms – including The Grange and the seven local churches and chapels. Great Falls' roots extend even further back to artifacts more than 30,000 years old found in local parklands; The Georgetown Pike's pathway originally cut by buffalo before the early settlers arrived, built as the earliest engineered roadbed still in tact in the U.S., dating back to the early-18th Century; and our grandest treasures of all, our Heritage Trees – some over 300 to 400 years old - designated as the largest in Fairfax County and the State of Virginia – many with a lifespan that dates prior to the American Revolution.
HOME. Great Falls residents enjoy a sense of place, extending to future generations.
"Treasuring home" speaks of our willingness to create a legacy by actively participating in a community that is a vibrant place to learn and grow; mentoring our children; guiding our youth; teaching what we know; engaging in creative activities with neighbors of all ages; learning all our lives; preparing the next generation for leadership. This "family town" is a great place for children to grow up, and parents to grow old. Gracious to all who reside in our village, extending the love, commitment, coaching, mentoring, guidance, and caring that makes our "town" a "hometown," and our "house" a "home" — changing us from "resident" to "neighbor," concerned with our mutual wellbeing as "family." We do what it takes, and forgo what we must, to leave this special place in tact for future generations to enjoy.
HABITAT. Great Falls residents enjoy a sense of place, filling our present moments.
"Treasuring habitat" captures our community's delight in our wildlife neighbor's unencumbered passage through acres of contiguous natural habitat corridors. Our community deeply appreciates, explores and adventures in nature and provisions for wildlife. Nature knows us. The seasons touch us. We enjoy a profound connection with nature. We discern the teeming life around us. We tend to nature. We sustain a healthy ecosystem for our wildlife neighbors — ensuring that they have the food, water, protection, and undisturbed spaces to raise their young — throughout our community and in our own backyards. (We are the 23rd National Wildlife Habitat Community in the U.S., certified by the National Wildlife Federation). We manage water run-off to prevent erosion, protecting our streams. Our river is pure. Our streams are clean. Our ponds are crystal clear. We cherish our Heritage Trees and protect their structure and root system. We plant new trees to extend our tree canopy, securing clean air. Our tree canopy is lush. We preserve open spaces. We care for parklands. We value dark night skies. We encourage stargazers. We grow nature-lovers.
<b>By Kathleen Murphy</b>
Great Falls Citizens Association