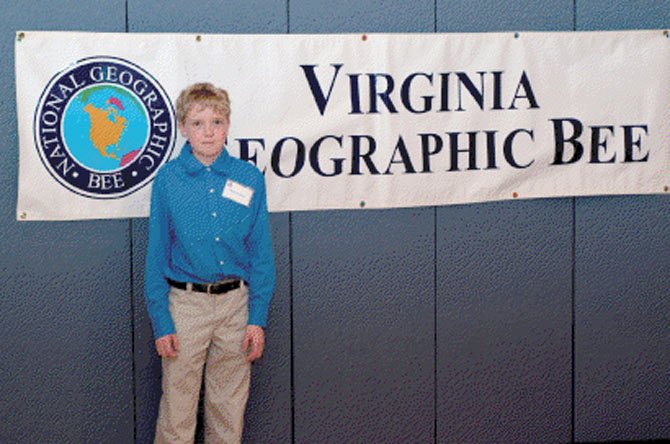 Maxwell Read, a sixth-grade student at Greenbriar West Elementary School, won the school-level competition of the Nation Geographic Bee on Dec. 15 and advanced to the State Level this week. The school-level Bee, at which students answered oral questions on geography, was the first round in the 24th annual National Geographic Bee. The Bee is sponsored by the National Geographic Society.
The kickoff for this year's Bee was the week of Nov. 10, with thousands of schools around the United States and in the five U.S. territories participating. The school winners, including Max, took a written test to determine the top 100 scorers in the state. These students then participated in the State Level Bee held on March 30 at Shenandoah University in Winchester. Max answered all 8 preliminary round questions correctly and advanced with 19 other students to the tie breaker round. From there, the top 10 scoring finalists were announced.
The National Geographic Society will provide an all-expenses-paid trip to Washington, D.C., for the state champions and teacher-escorts to participate in the National Geographic Bee national championship on May 24. The first-place national winner will receive a $25,000 college scholarship and a lifetime membership in the Society. The winner will also travel (along with one parent or guardian), all expenses paid.