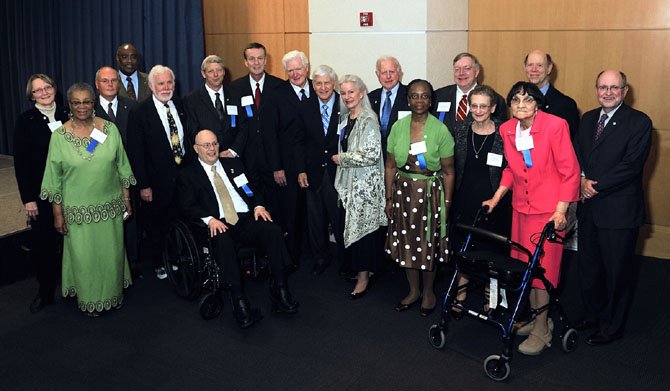 Alexandria — The 5th Annual Meet the Legends reception was held March 22 at the U.S. Patent and Trade Office where more than 300 people gathered to celebrate the 2012 Living Legends of Alexandria.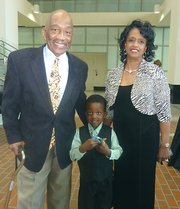 "If you want someone to stick to a script, don't invite me to speak," laughed U.S. Rep. Jim Moran (D-8), who was supposed to read the list of nominees but instead began praising the accomplishments of each individual. "You are the people who make up Alexandria's history and are setting the example for subsequent generations."
Founded by photographer Nina Tisara, the Living Legends of Alexandria honors citizens who have made extraordinary contributions to the quality of life in the city.
The 2012 Legend s include Lillian Patterson, Mike Oliver, Al Grande, Allen Lomax, Bill Kehoe, Harry "Bud" Hart, Wendy John, Gwen Menefee-Smith, Dorothy Turner, Pat Miller, Jimmie McClellan, Bob Calhoun, Joe Shumard and Eugene Steurele.