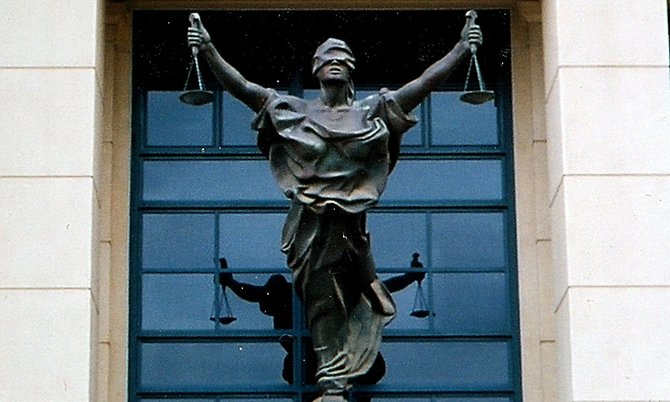 Document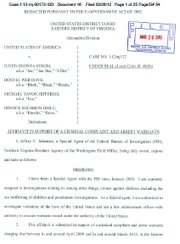 Suspects
Justin "Jae" Strom, 26, of Lorton: Charged with leading the Underground Gangster Crips in Fairfax County. Last attended Lee High School in Springfield in 2004.
Michael "Loc" Tavon Jefferies, 21, of Woodbridge: Charged with handling the money, serving as an armed bodyguard and driving the girls to appointments. Withdrew from Lee High School in Springfield in 2007.
Donyel "J-Dirt" Dove, 27, of Alexandria: Charged with serving as a bodyguard and driver for the enterprise. Last attended Interagency Alternative School in 2003.
Henock "Knocks" Ghile, 23, of Springfield: Charged with using his Toyota Four-Runner SUV to transport the girls to appointments with clients. Last attended classes at Lee High School in 2005. Last attended Lee High School in 2005.
Christopher Sylvia, 22, of Springfield: Charged with serving as a driver for the operation. Withdrew from Bryant High School in Alexandria in 2008.
The high school girls were threatened with violence if they attempted to leave. They were sexually exploited by customers of the sex trafficking operation as well as the men who ran the prostitution ring. One 16-year-old girl was raped at the Springfield Mall. Another had sex with two members as part of a "gang initiation." According to federal prosecutors, the whole operation was led by a team of former Fairfax County public school students who were part of a violent gang known as the Underground Gangster Crips. School records show that the suspects attended Lee High School in Springfield and Bryant Alternative High School in Alexandria. Federal officials have been investigating the prostitution ring since November.
"These gang members are alleged to have lured many area high school girls into the vile world of prostitution, and used violence and threats to keep them working as indentured sex slaves," said U.S. Attorney Neil MacBride in a written statement announcing the arrests. "The sex trafficking of young girls is an unconscionable crime involving unspeakable trauma."
Court records reveal a violent underworld in Northern Virginia, one in which young women are raped and sold into a life of slavery as gang members greet each other with a "Crip handshake." The court file is a paper trail of rape, armed robbery, drug running, arms trading and racketeering. It's a story that unfolds across Northern Virginia, from the halls of Fairfax County high schools to a Travel Lodge in Old Town where the gang leaders arranged illicit meetings with paying customers. Favorite spots for the enterprise include Arlandria and a Springfield strip mall on Commerce Street. Underage girls were picked up at a bus stop in Alexandria to solicit door-to-door in Arlington for men to pay them for sex.
"This situation is every parent's worst nightmare," said Virginia Attorney General Ken Cuccinelli. "It also demonstrates that human trafficking can happen anywhere, and that it is a very real danger here in Virginia."
THE CRIPS ORIGINATED in Los Angeles in the late 1960s and early 1970s, eventually making its way to the East Coast and setting up a splinter group known as the Underground Gangster Crips. The Northern Virginia syndicate has a documented history of attempted murder, assaults, rape, robberies, thefts, narcotics distribution and obstruction of justice by threatening a witness. It's a system that's based on a carefully calculated system of responsibilities, punishments and rewards. One of the drivers who transported the girls to jobs, for example, was allowed to have free sex with the prostitutes.
"Trafficking in humans, especially for the purpose of underage prostitution, is among the most insidious of crimes," said Special Agent in Charge Charles Hosko. "Together with our partner agencies, and with the assistance of the community, the FBI will leave no stone unturned in our effort to track down those who exploit our children and engage in human trafficking."
Previous court cases show a pattern in which gang members are required to commit acts of violence in order to get into the gang and advance their status within the organization. Rival gang members are attacked to assert territorial dominance. One court document included a passage detailing a "Crip walk," which federal prosecutors describe as a dance used by gang members to show pride in their gang membership. Another court record detailed how one gang member hid cash from others by stuffing it behind a picture frame.
COURT RECORDS paint a disturbing picture of gang members using Internet sites such as Facebook, Craigslist.com, Backpage.com and DateHookUp.com. One of the advertisements entered into evidence shows a scantily clad woman "down to have a good time." The Internet activity helped undo the prostitution ring, however, providing federal investigators with Internet protocols, profile information and text messages that are now part of the evidence in the case.
But the prostitution ring did not rely on the Internet. Many of the girls were recruited in person at bus stops and Metro stations. One girl, identified in court papers as Victim One, had sex with gang leader Justin Strom in the woods behind a Metro station. According to court documents, she explained he "needed to see if it was good first." As she was groomed into the organization in the spring of 2009, she was told she would get $25 for vaginal sex and $20 for oral sex. Court records show she was given marijuana, cocaine and ecstasy before being prostituted. When she tried to leave the prostitution ring, she says, Strom choked her and threatened her with additional violence.
"We cannot and shall not tolerate these acts," said Fairfax County Police Chief David Rohrer. "And we will continue to investigate and pursue those who harm others, especially our children."
Another girl involved in the ring was picked up by Alexandria police officers as she was soliciting on a corner with two other prostitutes in the city. Court records show the Alexandria cops charged her with an outstanding warrant for a probation violation in the Fairfax County Juvenile and Domestic Relations District Court. Most of the girls involved in the ring were under 18, and court records detail how the Strom had an affinity for young women.
"Witness One stated that he and other (Underground Gangster Crips) members and associates often commented on how Strom recruited young girls and employed them as prostitutes," one court document noted. "Witness One recalled on one occasion that he and other UGC members asked Strom why he 'messes' with young girls."
Another girl, identified as Victim Five, told prosecutors that her head was slammed against the window of a vehicle when she refused to ingest cocaine. After she was forced to ingest the drug against her will, Strom used a knife to slash her forearm when she refused to perform oral sex. Then he took her to an apartment where he forced her to have sex with 14 different men. She later told prosecutors Strom collected about $1,000 from the men. The next morning, according to court records, one of the gang members told her she was a "whore" and a "slut," and that she "got what she had coming."
"Like many, particularly those of us who are parents of young women, I am angered and saddened by the facts of this case," said Rohrer. "Prostitution and trafficking are not victimless crimes."
A spokesman for the United States Marshals Service said that mug shots would only be available in cases of what he called "extreme public interest." Although a request was submitted to the federal agency, no images were shared.