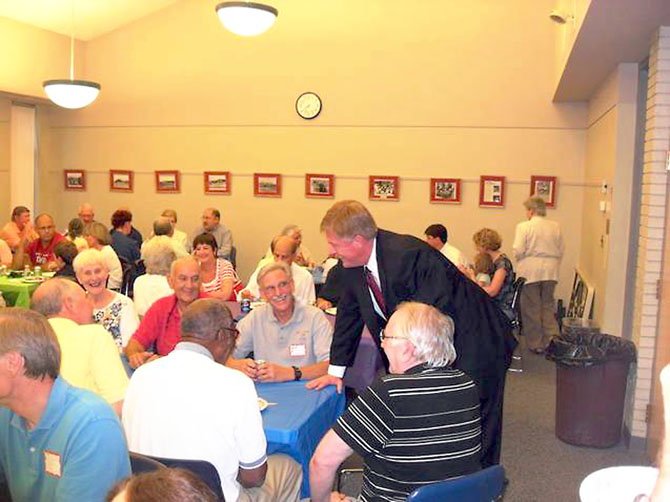 Supervisor John Cook (R-Braddock) announced plans for an all-day conference designed to turn residents into decision-makers who play a key role in determining the future of the Braddock district.
On Saturday, May 5, Cook will host a Citizen Governance Conference from 9:30 a.m. to 3:30 p.m. at the Junior Achievement Finance Park on the campus of Frost Middle School
"I hope to provide people with the information needed to help form and participate in a number of Advisory Committees that will work directly with me and my office, advising on policy and helping create a long term vision for Braddock district," Cook said.
The conference will include a presentation on the Braddock's demographic characteristics, a review of the current comprehensive land use and transportation plans for Braddock, and a panel discussion made up of leaders of citizen committees in other districts, so that participants have the background needed to help design their own committees.
The afternoon will include five breakout sessions covering specific policy areas: Land Use and Environmental Management; Transportation; Aging in Braddock; Education, and the Fairfax County Budget.
To attend the conference, RSVP to braddock@ fairfaxcounty.gov to ensure enough lunches are provided. Indicate which breakout session you would like to attend.
"A community of engaged citizens has the potential for extraordinary accomplishments," Cook said.