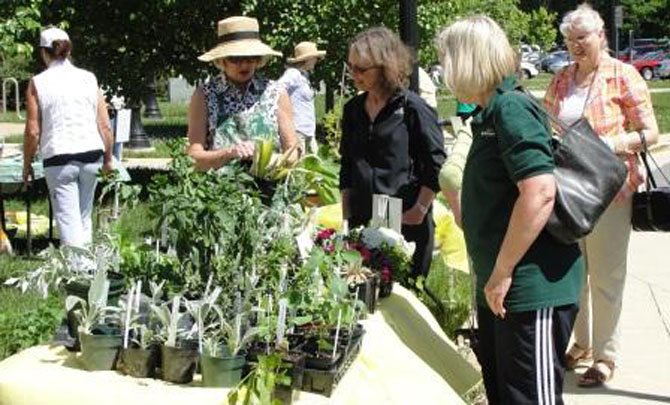 The Great Falls Garden Club will hold its Annual Plant Sale on Saturday, May 12 from 9 a.m. until 1 p.m. In addition to the Plant Sale, the Great Falls Garden Club will be hosting a Small Standard Flower Show from 10 a.m. until 4 p.m. at the Great Falls Library at 9830 Georgetown Pike. One can see, in the Horticulture Division, what beautiful flowers can be grown in the Great Falls area. Everyone is invited.
Hundreds of plants donated by Club members will be offered for sale. This year, in addition to selling a wide variety of plants, there will also be a Garden Treasures Sale of items ranging from plant related books, to household items donated by Club members.
Because of the popularity of the Plant Sale, come early for best selection; it's not unusual for all to sell out by 11:30. The funds raised will be used to support various Club activities, including community beautification projects. By popular demand the Club has added a Horticultural Resources page to its website www.gfgardenclub.org providing links to information on plant diseases and pests, helpful books, local public gardens, plant identification and more.
More like this story