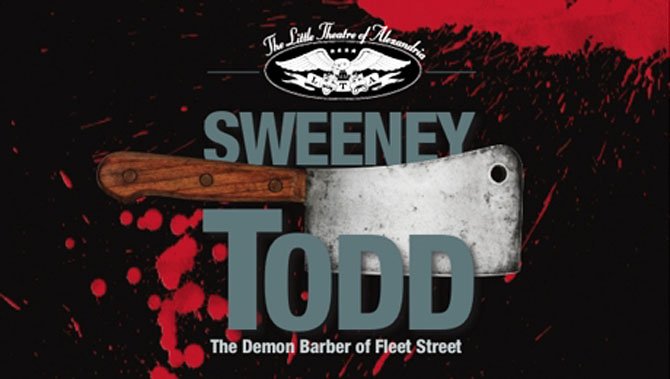 Alexandria — If you were unable to obtain a ticket to London for the 2012 Olympics you can still take part in a unique British cultural experience. Alexandria resident Brooke Curran is hosting a charity event on Tuesday, Aug. 7, at the Little Theatre of Alexandria on behalf of at-risk children living in the city.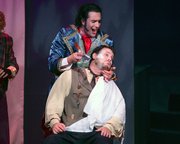 The evening's events begin with a pre-show dinner reception consisting of meat pies, roasted vegetables on skewers and drinks. Why such a peculiar dish? Because the evening will be capped with a performance of "Sweeney Todd," the demon barber of Fleet Street, known to dispose of his victims by baking their flesh into meat pies and selling the pies to unsuspecting customers. Food and drinks will be provided by two Alexandria businesses, Unwined and Thyme and Place.
All proceeds from the $50 ticket price will be donated to the five Alexandria-based charities closest to Curran's heart: ACT for Alexandria, Child & Family Network Centers, Community Lodgings, Girls on the Run and The Reading Connection; $30 of the ticket price is tax deductible.
"When someone buys a ticket and comes to a Runningbrooke event, not only are they having a good time at a really fun event but all of their dollars are literally going to the charities here in Alexandria," Curran said.
Curran is an Alexandria marathoner who raises money under her RunningBrooke Fund for the aforementioned charities. When she is not hosting special events like the one at LTA, she raises funds by running marathons. She's committed to running a marathon on every continent, in each of the states (D.C. too) and the five world marathon majors — running more than a marathon-a-month and paying her own way for everything — to inspire. Recently, she won a marathon in Antarctica and hopes to run a marathon in Africa in 2013.
The Little Theatre of Alexandria produces seven full shows each season and many one act plays but also offers Tuesday sponsor nights to charities, businesses, and other private functions.
"We are a community theater. The sponsor nights are a way of bringing people into the theater who have never been to this theater," said Rachel Alberts, Little Theatre's director of public relations.
More like this story