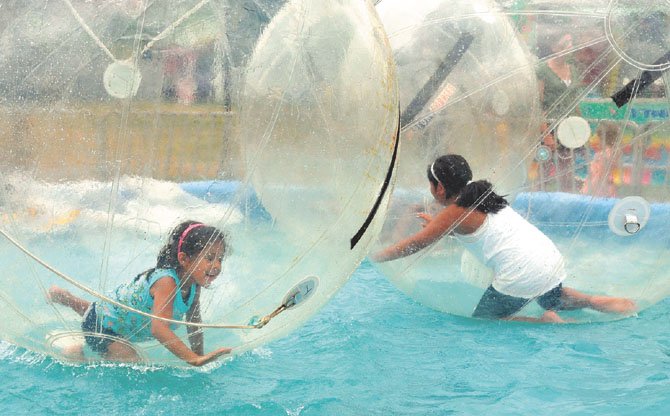 It's time for the annual Arlington County Fair. Offering a variety of activities for all ages, it includes rides, pig races, competitive exhibits, evening movies such as "The Hunger Games" and plenty of food.
"This year, we have an outdoor stage on Thursday and Friday evenings and all day Saturday," said Tiffany A. Krudavetz, the chairperson of the County Fair's board of directors. "The outdoor stage features local bands, Synetic Theater, and a magician. We're really glad to showcase more local talent. We have also expanded our sports programming on the turf field and will have a variety of activities led by Arlington sports leagues."
One of those leagues will include D.C. United.
Krudavetz credited the "all-volunteer board of directors" in making the fair possible. "We give literally hundreds of hours of our personal time throughout the year to plan and implement the fair. The Fair Board is also appreciative of the community members who help during the week of the fair."
The County Fair will run from Wednesday, Aug. 8, to Sunday, Aug. 12, at the Thomas Jefferson Community Center at 3501 South 2nd Street. Visit arlingtoncountyfair.us.
Photo Gallery
County Fair Opens
Click Photo for Flash