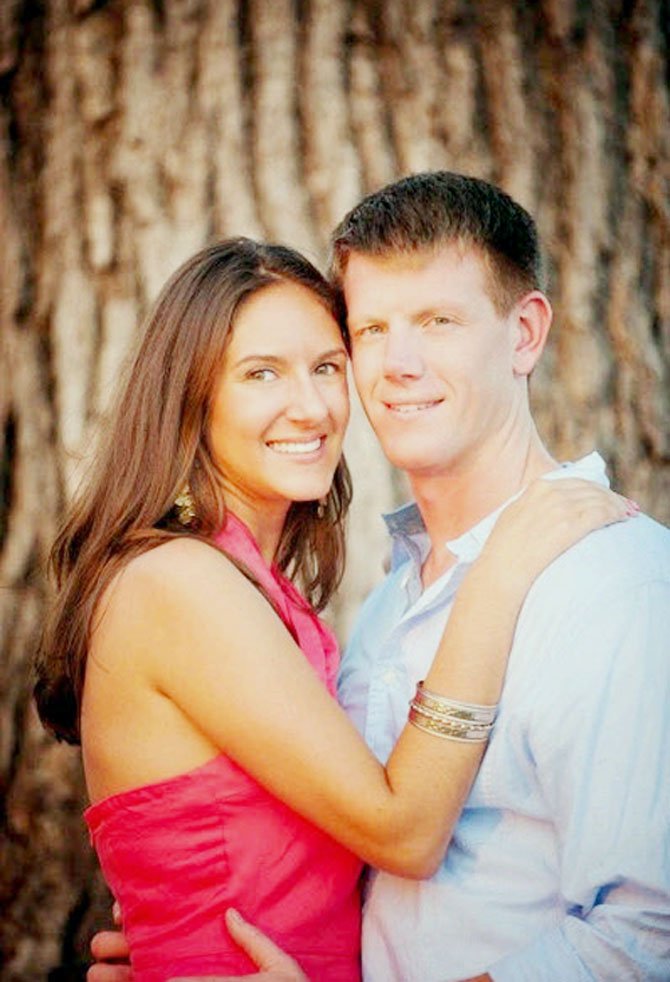 Mount Vernon — Mr. and Mrs. Walter A. Howell of Clifton announce the engagement of their daughter, Laura Marie Howell of Arlington, to Brian Michael Harrington of Alexandria, son of Mr. and Mrs. Michael J. Harrington of Alexandria.
The bride-to-be is the granddaughter of the late Mr. and Mrs. Samuel A. Sullivan, formerly of Falls Church and the late Mr. and Mrs. W. Frank Howell, formerly of Ozark, Ala. The groom-to-be is the grandson of Mrs. Marie Harrington of
San Francisco, Calif. and the late Mr. John F. Harrington Jr. of San Francisco, Calif. and the late Mr. and Mrs. Francis E. Briggs of Long Branch, N.J.
Laura is a graduate of James W. Robinson Secondary School and Clemson University. Laura, a Zeta Tau Alpha, received her B.S. degree in business management. She is employed by DRT Strategies, Inc. in Arlington as an IT program manager.
Brian is a graduate of Mount Vernon High School and the University of Virginia where he was captain of the Atlantic Coast Conference Champion swim team. Brian received a commission in the U.S. Navy in 2006 and has deployed to Iraq and the Horn of Africa. He is currently stationed in Washington, D.C.
A September 2012 wedding in Alexandria is planned.
More like this story