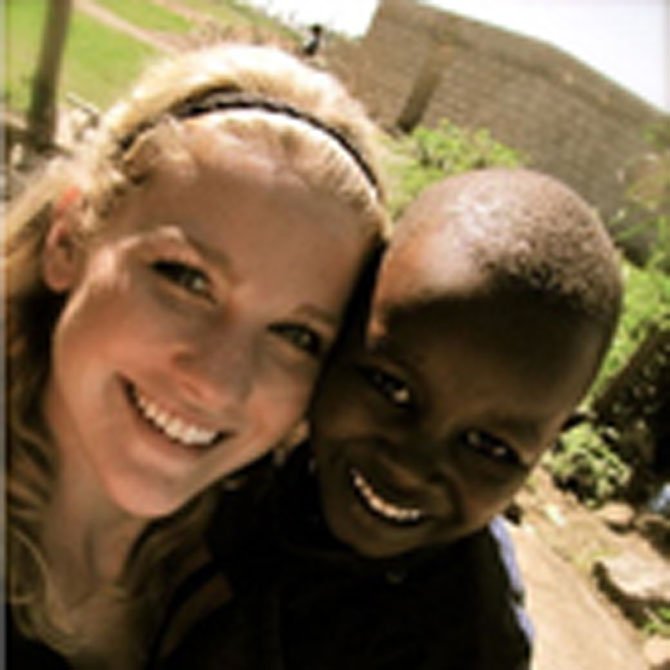 Cheti, a new charity based in Arlington, is an educational development program that strives to aid the impoverished people of Tanzania, Africa by providing funds to local schools and aiding students in acquiring a higher level of education.
Jessica Shipman, founder of the charity, had known for a long time that she wanted to volunteer in Africa at some point in her life. So in 2010, she had the opportunity to travel to Tanzania for five weeks and work, unpaid, as an English teacher for the students there. The experience would end up inspiring her more than she ever imagined.
"I fell completely in love with the students," said Shipman, "They come from such poor homes, but they're still so eager to learn. Even though they're so young, they know that there's something better for them waiting out there."
Shipman, while working with the students, was also given the opportunity to meet with their families. The children come from very impoverished homes, often living in huts that are too small to support them. And their parents, who grew up in a similar situation, had limited or no access to education. Because of this, they do not always see the value and importance of a good education. That is why Shipman decided that she would create a program that not only funded the schools of Tanzania, but also created community involvement and engagement programs for the parents of the students.
"When you're working in a developing country, people are often uneducated and don't see the value in education." Shipman said, "The parents of these kids are often that way, so it's important that we help them get heavily involved with the education of their kids. The more support these students have, the more they'll be inspired to learn."
So Shipman returned the United States, moved by her time in Tanzania, and started Cheti. Her initial goal was only to sponsor and fund a dozen children, not to become a full-fledged charity. But by word of mouth through friends and co-workers, the program quickly spread. Today, Cheti has impacted more than 1,000 people and is sponsoring 80 students in nursery and primary schools and hopes to eventually expand to secondary schools as well. The organization, through volunteer work, is completing construction of its eighth classroom and has purchased school buses and land to help expand and develop the local schools. It has also raised money to provide HIV tests, food, and even teacher training and business training to help the students obtain a higher level of education.
The work and dedication Shipman and other volunteers and donors put into Cheti was further rewarded when the charity was nominated for a Classy Award for Best New Charity of 2012. The Classy Awards is the nation's largest award ceremony for philanthropy, and Cheti was a top five finalist in the eastern region. Although the charity did not win, the nomination was still a major honor to Shipman, and a testament to how much Cheti has helped the people of Tanzania.
And Shipman only wants the program to grow from here. Her goal is for the model of Cheti's schools to be used throughout the region to create and develop new and existing schools, train and provide teachers, and spread community awareness and involvement in the education of their children. She strives to develop the two schools the charity is currently working with to the point where she can leave them and move on to other schools, knowing that a higher quality of education will be provided there for generations to come. Cheti seeks to empower the young people of Tanzania into becoming the leaders and professionals that the developing region of East Africa so desperately needs.
For the short-term though, Shipman is looking forward to a campaign she is running in partnership with the Annapolis Rotary Club to ship 20,000 books to Arusha, a city in northern Tanzania. She expects that the books will benefit thousands of students in the area.
"I'm really excited about this new campaign." Shipman said, "But I'm always looking to the future also. What I'm really looking forward to is developing more schools and inspiring the people in the communities to rise up and get their kids schooling and even college educations. I really want to see the first sponsored student graduate from college. That would just be remarkable."
For more information about Cheti and ways to help the cause, visit http://sponsorcheti.org/.