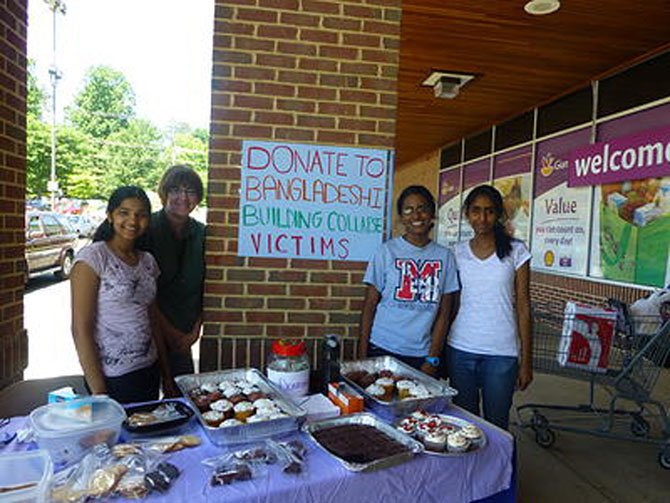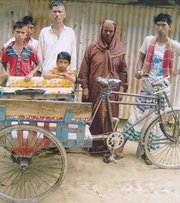 While most high school seniors spend their time thinking about the SATs, prom and college, Celia Islam of Vienna is thinking about how to help others. Islam, a rising senior at George C. Marshall High School, is the founder and president of Children's Trust Fund (CTFund)—a nonprofit organization that seeks to aid impoverished children in developing nations.
"The goal is to help children in developing countries around the world and also to inform teenagers and young adults in the developed world about the many challenges that children in other parts of the world face," Islam said. "We want to encourage teens in the U.S. to help their peers that are less fortunate."
The organization holds fundraisers at community events and accepts donations in order to provide medical treatment, education and nutrition to families in need in poorer nations.
According to Vice President Joshna Seelam of Great Falls, the charity has raised nearly $50,000 to date. One major success of CTFund is the establishment of a health clinic with an on-call doctor in a village in Bangladesh. The clinic provides treatment and education in an area severely lacking in healthcare.
In addition to providing access to medical services, the organization aims to increase the opportunity to obtain an education through two specific programs: Fight the Floods and Sponsor a Family.
Fight the Floods targets families in Bangladesh that were affected by a recent series of floods that devastated south Asia. The program provides rickshaws and crops to these families, allowing them to earn money and support themselves.
"Families lost everything in the floods," Islam said. "Often times, children have to work to make up for everything that was lost and don't have the chance to get an education. These children can be as young as 4 or 5 years old."
Similarly, the Sponsor a Family program seeks to aid families whose financial situation has forced their children to abandon school in order to work. The organization provides information about several families in need in Bangladesh and donors can choose a specific family to help. These families also receive a rickshaw, which allows the parents to use the rickshaw as a source of income. The program requires these families to ensure their children receive an education once they attain a stable source of income.
"Education is the main motive behind both of these programs," Islam said. "We want families to earn enough money to be able to send their kids to school."
Islam was inspired to start the charity organization in 2010 after a visit to her grandmother's village in Bangladesh.
"We saw kids begging on the streets for money and they were my age, or even younger," Islam said. "It was a real wake-up call."
Similarly, Seelam became involved with the organization after experiencing the conditions in a poorer region in India.
"I've seen all those things—the poverty and lack of healthcare—and I wanted to help out," Seelam said.
CTFund is an entirely youth-led organization. The charity has a presence in local high schools, as well as international chapters. While it has worked to improve conditions in Bangladesh, the organization is hoping to expand its reach to other developing nations in southeastern Asia in the future. More information about the organization can be found at http://www.ctfund.org.