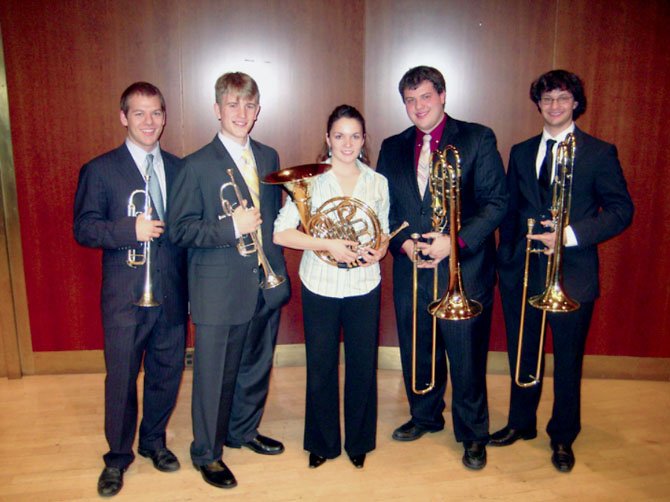 With a commanding mastery of his instrument, Stuart Stephenson will be performing at the upcoming Tanglewood Festival on Sunday, Aug. 19. Stephenson began playing the trumpet at age 10, and immediately knew he had a passion for music.
"It was nice playing an instrument that commands attention," said Stephenson.
"You can't confuse the sound of a trumpet. It's loud, powerful and gets some of the coolest solos in the brass section."
The rich quality of the trumpet was crucial towards the development of Stephenson's personal style.
"I would say [my style] is ever-evolving, but I pride myself on my sound," said Stephenson.
"I always strive to keep the beauty in my sound no matter what else is going on."
Raised in the Fairfax Station area, Stephenson was constantly availed to the talents of the Lake Braddock Secondary School teachers, in addition to the privilege of being able to work with the U.S. Military bands and the National Symphony Orchestra.
"Growing up in the Northern Virginia area was a huge part of how I developed into a musician," said Stephenson. "[I] was led by teachers who were extremely knowledgeable, enthusiastic and eager to push along my training."
From Virginia he traveled to the Julliard School, where he played with his quintet, the Vandalay Brass, from the likes of the Peter Jay Sharp Theater to Carnegie Hall. After Julliard, Stephenson traveled to Northwestern University where he is currently working towards his master's degree in trumpet performance.
"I'm impressed with Stuart's progress as an artist," said Ryan Beach, a fellow trumpeter at Northwestern.
"He has made huge leaps in targeting the parts of his playing he wants to improve, and improving upon them. It's quite motivating."
Part of what marks Stuart's style as so impressive is the dedication and commitment he directs towards his music.
"One of the things that makes Stuart's style so great is not only the quality of his trumpet sound and approach to playing," said Beach "but the work he does behind the scenes, practicing at home to produce the most consistent and reliable product for the audience to enjoy."
Stuart's endless goal of improvement led him to be a Fellow at the Tanglewood Music Center this summer. The center works alongside the Boston Symphony Orchestra and gives musicians the opportunity to improve under the direction of professionals.
"I honestly learn something new every week here about my playing," said Stephenson.
"Every concept I've been introduced to is something that I will never take away from my playing in the future."
"Music is the most important part of my life, it is integral to who I am," Stephenson said.