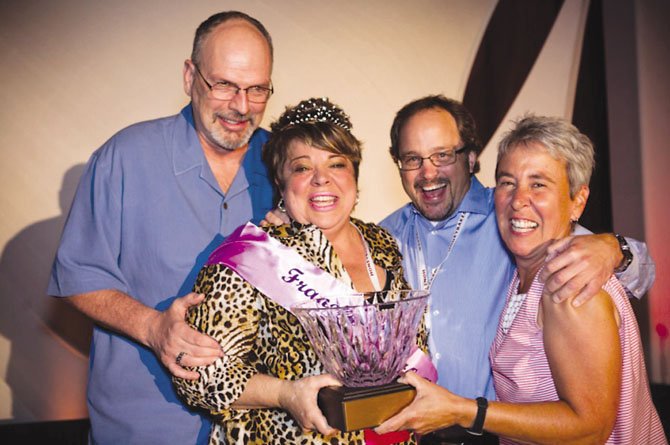 HoneyBaked, a company with over 400 stores across the country, has named Reston business owner Roxie Curtis its Franchisee of the Year.
The owner of the HoneyBaked location in North Point Village Center was also recognized for being the top seller in the franchise division for sales growth year over year and for superior product quality.
HoneyBaked announced the awards at its annual Franchise Summer Conference last month in Georgia.
"Roxie should be our poster franchisee for what is possible when you do it the right way," said Molly Kesmodel, vice president of franchise operations and development for The HoneyBaked Ham Franchise Company.
Curtis said she couldn't have accomplished her successes without her team, the community and her passion for what she does every day.
"We provide excellent customer service, we work hard, we give this store life and we take that out into the community. We participate in Relay for Life, Herndon County Football, whatever is there, we try to do it," Curtis said.