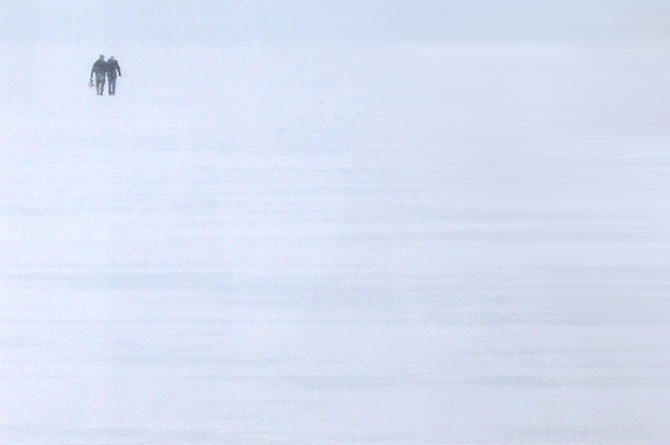 Three artists from the Workhouse Associate Artists (WAA) were chosen as People's Choice Award winners for their current exhibitions in the Vulcan Gallery (Building W16) at the Workhouse Arts Center in Lorton. The winners were chosen during the Workhouse's monthly Second Saturday Art Walk on Aug. 11. The winners are Maria Bennett Hock (1st place), Jack Dyer (2nd place) and Richard Mallory Allnutt (3rd place).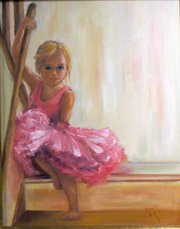 FIRST PLACE went to Maria Bennett Hock, of Burke, for her piece Barefoot Ballerina. She specializes in painting portraits and figurative pieces that convey emotion. Her work has been shown at numerous galleries including locations in Dupont Circle, Washington, D.C, in Alexandria and Solomon's Island, Md.
Bennett Hock currently exhibits at the Lorton Workhouse Arts Center. Along with commissions and gallery exhibits, she is a member of the Portrait Society of America, Springfield Art Guild, Torpedo Factory Art Center and volunteers as a docent at the Workhouse Art Center in Lorton.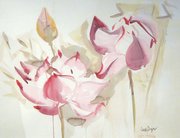 SECOND PLACE went to Jack Dyer, of Springfield, for his piece Lotus Blossoms. Dyer paints outdoors, on site, in various weather and values a chance to see, smell, listen, walk around, even to touch the subject, evoking a painter's response unobtainable in the studio. He graduated from the Massachusetts College of Art and worked as a newspaper artist and art teacher in Boston before he came to Virginia as the curator of art for the U.S. Marine Corps Museum. His work may be seen on a regular basis at the Lorton Workhouse's Vulcan Gallery W-16 and at the Artists Undertaking Gallery, 309 Mill St., Occoquan.
THIRD PLACE went to Richard Mallory Allnutt, of Fairfax Station, for his piece Ice Fishing. A British-born photographer based in the United States, he focuses primarily on portraiture, but his passions for aviation and the natural world also play a strong role in his repertoire. His images have been published in books and magazines such as JazzTimes, Swing Journal, Smithsonian Air & Space and Capitol File. Allnutt has also worked as a set photographer on several motion picture films. He currently works primarily in Washington, D.C., New York, Ottawa and London.
You can find more information about the Workhouse Art Center at www.workhousearts.org. The gallery is located at 9601 Ox Road, Lorton.