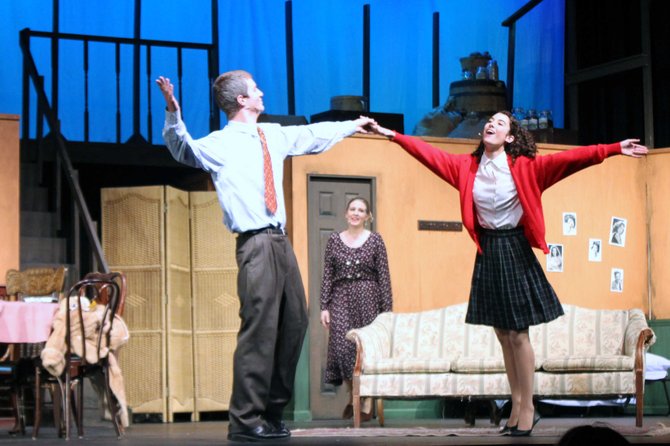 Memories of the horrors of World War II and Nazism are quickly starting to fade, and teens are finding it even harder to relate to the constant fear many Jews faced in the wake of the conflict. Yet these emotions came to full realization in West Springfield High School's version of Frances Goodrich and Albert Hackett's "The Diary of Anne Frank," newly adapted by Wendy Kesselman.
The story is a personal account of Anne's experience in hiding and her coming of age. Her diary entries encompass everything from young love and menstruation to desperation and hunger, with each entry exhibiting wisdom and maturity far beyond her age. The show was first produced in 1955 and won many prestigious awards including the Pulitzer for Theater, the Tony Award, and the New York Critics Circle Award for Best Play.
Despite some lighting and sound missteps throughout the show, the principal cast did a fantastic job of conveying raw emotion and making the audience feel like they were a part of the hopeless situation. The character progression and development of major characters like Anne, Peter and Mrs. Frank were equally impressive, and the entire group dynamic was very strong and believable.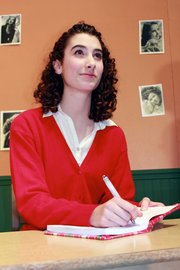 Catherine Ariale's portrayal of the young Anne Frank was very refreshing and uplifting. She delivered her emotional monologues with conviction and was able to balance each dramatic scene with positive energy and charisma befitting a young, immature "tween." As the story progresses, her character begins to evolve into a new, more mature Anne, complete with feelings for Peter and new-found affection for her mother.
Peter (William Shipley) was another memorable character who developed throughout the course of the play, breaking from his shell of solitude and reserve into a young man capable of emotion and introspection. His romantic relationship with Anne was absolutely adorable, and what you would expect for two inexperienced teens. Usually awkwardness is something that people try to avoid onstage. However, the awkwardness between Anne and Peter in the attic was very appropriate and definitely tugged on the heartstrings.
The supporting cast did a great job of "supporting" Anne in her journey from an immature tween to a young lady, each paying close attention to the small details that defined their characters. Like Anne and Peter, Mrs. Frank (Carrie Wogaman) demonstrated growth, forming a closer bond with her unruly daughter. At the beginning of the play, the audience could feel her pain and see how Anne's obvious dedication and love for her father affected her. Yet, towards the end Anne is seen comforting and confiding in her mother. Ms. Wogaman's bouts of crying and frequent wringing of the hands made her character very believable. Despite some awkward interactions with Anne that didn't always indicate their close father-daughter relationship, Mr. Frank's (Drew Holcombe) ability to take command of the situation and pacify the others was noteworthy and indicative of the real Otto Frank. Mrs. Van Daan (Rachel Steiner) helped maintain a sense of comic relief throughout the serious show with witty remarks, attempts to impress Mr. Frank and to embarrass her son, Peter.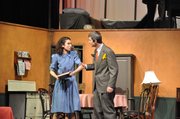 The set was a realistic portrayal of the actual annex, with special attention paid to the dirty wall corners and shabby furniture. Although the lighting wasn't always spot on, the effects used during Mr. Frank's final monologue made the scene even more powerful, with each character's shadow projected onto the walls.
Overall this production successfully captured the true emotions written about in Anne Frank's diary and made them accessible to all audience members.