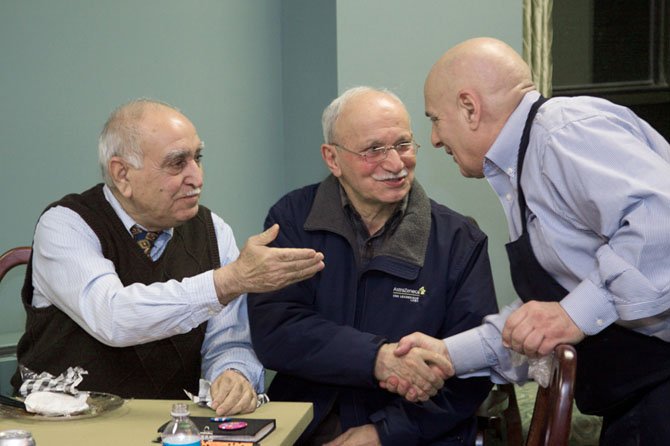 A visitor to Hunter's Woods Fellowship House in Hunter's Woods Square in Reston could hear 21 different languages. Residents speak every Middle Eastern language, Russian, German, Polish, Filipino and several Asian languages, said Fellowship Square Housing and Services Executive Director Jana Broughton.
Fellowship Square Housing and Services, a charitable, not-for-profit organization, offers affordable housing for elderly people and for people with disabilities in the D.C. Metropolitan area. Fellowship Square runs four Fellowship Houses: Hunter's Woods and Lake Anne in Reston, Lake Ridge in Woodbridge and Largo Landing in Largo, Md. In recent years, said Broughton, there has been an up-tick in the number of immigrants on the waiting list for affordable housing in Fairfax County and specifically for apartments at the Lake Anne and Hunter's Woods Fellowship Houses.
"The resident population in the Lake Anne and Hunter's Woods Fellowship Houses really matches the demographics of Fairfax County," said Broughton.
According to a 2011 American Community Survey for Fairfax County compiled by the Fairfax County Department of Neighborhood and Community Services and based on statistical data from the 2010 U.S. Census, 29 percent of the people living in Fairfax County were foreign born. Of that percentage, 51.5 percent hailed from Asia, 31.5 percent from Latin America, 8.8 percent from Africa, and the remaining 8.2 percent from Europe, Canada or Oceania.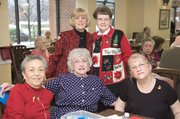 COMPLICATING ISSUES FOR IMMIGRANTS, Fairfax County is one of the most affluent counties in the country, according to census data. In recent years the cost of housing has increased despite the housing crisis and economic turmoil. In 2009, the last year for which this data was available, the average monthly rent in Fairfax County was $1,375.
"There is a huge need for affordable housing in Fairfax County," said Broughton.
Fellowship House does not give preference based on immigrant or non-immigrant status, said Broughton. They provide housing based on a first come, first served policy. The waiting list for an apartment at one of the Fellowship Houses is six to eight years.
Most of the immigrant residents at the two fellowship houses in Reston have family who immigrated to the U.S. for better schooling or for better economic opportunities, said Broughton.
"With housing so expensive here, if you are a young immigrant family you cannot afford to house grandma or aunt and uncle. It is important that we offer affordable housing to immigrants. Many of these immigrants bring very important family values with them and we as a society need to respect those values."
Broughton remembered one example of an Iranian family who escaped political retaliation with "only the clothes on their back." This family was well-to-do in their home country, but here they became part of the immigrant poor. Many families, regardless of their reason for immigrating to the U.S. become the immigrant poor as the cost of living is so high, said Broughton.
"By providing affordable housing to immigrants, we are fulfilling part of [the] American dream that we are a home for all," said Broughton.
Reston Interfaith, a Reston-based nonprofit that promotes self-sufficiency through direct support and advocacy, does not specifically direct services to immigrants, but feels that their mission statement requires them to provide services to everyone.
"Our services are open to everyone. We try to provide a diversity of programs that help facilitate access to the community," said Bill Threlkeld, division director of Neighborhood Resources at Reston Interfaith.
RESTON INTERFAITH offers job and housing assistance. They offer programs on foreclosure prevention. Through their community centers they offer legal clinics and try to provide a lawyer who is familiar with immigration issues as there is a high demand for that service. They also offer English as a Second Language classes. This is the only program that is geared specifically for immigrants, said Threlkeld.
Reston Interfaith also offers programs on new life skills. "The person attending this program might be new to the community or new to the country," said Threlkeld.
Threlkeld said that Reston Interfaith's programs need to be responsive, so they can work toward meeting the needs of anyone who comes into their offices. "These are folks that are part of our community. We want to help them integrate. They want to be able to do what everyone else is doing. We try to help them do that," said Threlkeld.
The goal of many of Reston Interfaith's programs is to promote self-sufficiency. "We don't want people to fall from a position of self-sufficiency to dependency. We want to keep them going on [a] self-sufficient path. If we can keep someone in their home through our intervention, then we do that. The work we do here at Reston Interfaith helps provide stability in our community," added Threlkeld.