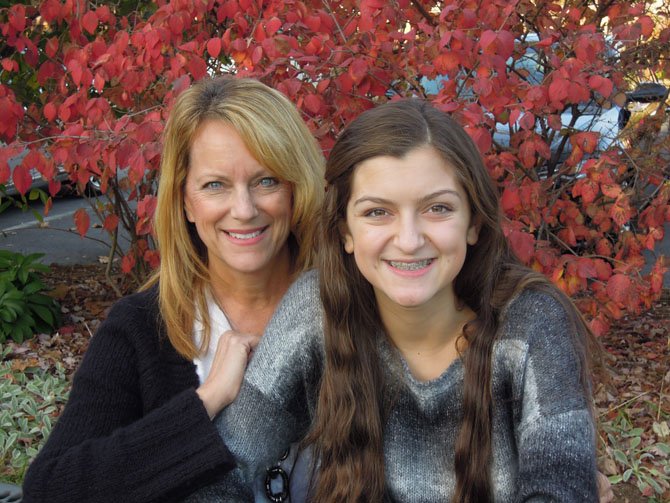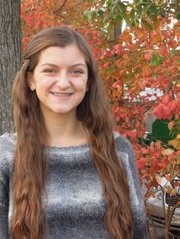 Potomac — Mackenzie Testa, a Churchill High School sophomore, is gearing up to make it big in the pop music industry. Mackenzie, 15, who writes her own songs, recently released three new singles on iTunes and said she draws from things happening in her life for her songs.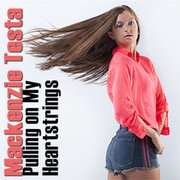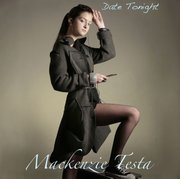 "I write about the typical high school stuff, drama with friends, and drama with guys. I also write about my family," Mackenzie said.
Mackenzie's friends at Churchill are very supportive of her work. Sara McAlister, who cheers for the varsity team, said that when she thinks of Mackenzie she thinks of determination.
"When she wants something she is going to get it and she earns it 150 percent," McAlister said. "Ever since she decided to pursue her singing and dancing career she has worked tremendously and so hard and I think it's great. She is going to go so far with this, you can just tell," McAlister said.
Mackenzie's mom, Betsy Testa, takes care of everything behind the scenes. Until they find a manager for Mackenzie Betsy Testa is filling that role
"I am just there to support. It is great watching her develop. I am learning as we go," Betsy Testa said.
"Mackenzie is establishing her presence in the industry with her specific genre. This area lends itself to so much opportunity for music and the arts," Betsy Testa said. She said programs like the Strathmore CityDance program, which Mackenzie joined in seventh grade, make this area a great place to be for what Mackenzie is trying to do.
The Strathmore CityDance is a program in which talented students from multiple genres can come into the program and advance. Lorraine Spiegler, director of CityDance, said Mackenzie is a highly talented student and is happy that Mackenzie has been able to be with the program.
"Mackenzie is a student that came in with a passion for hip hop but also a wonderful facility for contemporary dance. She loves to perform. She really comes alive when she is asked to learn new choreography and to perform in front of a live audience. She is beginning to combine her dance skills and her performance skills with her love of music and is looking forward to making some music videos," Spiegler said.
Mackenzie has been dancing since she was 4-years-old but over the last couple of years she said that she has developed a love for singing and song-writing. Mackenzie gets inspiration from artists like Taylor Swift and Demi Lovato.
"Taylor Swift is one of my favorite artists right now. Definitely because she writes all her own stuff," Mackenzie said. Demi Lovato is another favorite, "She just has an outstanding voice. I love her music too," said Mackenzie.
Mackenzie dances five days a week for two hours or more. She takes Fridays off to be with her friends or take in a football game. Sundays are mostly dedicated to homework. Apart from singing, songwriting, dancing and homework Mackenzie also babysits one night a week.
"I know I need to start paying for my own stuff. I asked my parents for a lot when I was little so I am learning the value of money along with all of this," Mackenzie said.
This month Mackenzie will perform in the Churchill High School production of American Bandstand, a Blast tribute in honor of Dick Clark. The show will be held this weekend.
Mackenzie plans to release her first album and a music video next summer. She plans to work on the album and video after the Blast is over.
"I want to keep performing, keep recording music and pursuing my dance because they are both just as important," Mackenzie said.