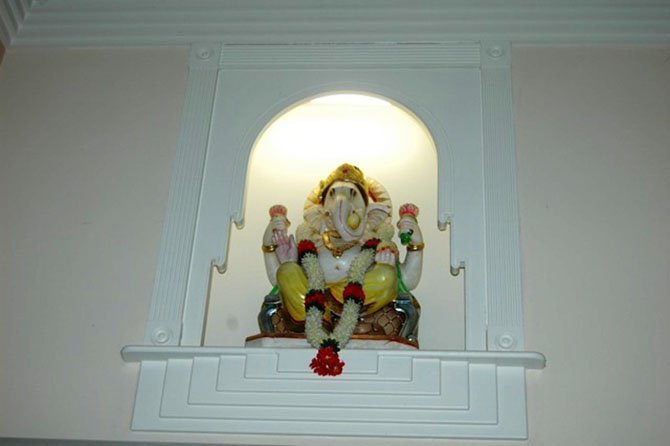 The sight is striking.
At the intersection of Hooes Road and Silverbrook Drive, on the dividing line between Lorton and Fairfax Station, is the largest Hindu structure in three states. The Durga Temple of Virginia—with its multi-tiered, bronze-tipped towers—punctuates the traditional suburban vista of neo-colonial homes and new shopping centers.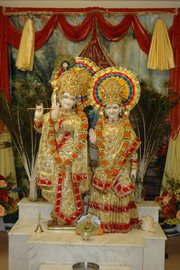 On Ox Road, neatly tucked between acres of land and upscale neighborhoods, is a large golden dome mounted atop the sprawling gurdwara (place of worship) of the Sikh Foundation of Virginia.
A short distance away is the campus of the Ekoji Buddhist Temple, its clean architectural lines evocative of many Japanese structures.
Near Walney Road in Chantilly, the circular dome and stylized arabesque arches of the Chantilly Mosque is home to the Ahmadiyya Muslim community.
The East Asian architecture is a powerful visual reminder that Fairfax County has changed.
Julie Knott of Burke, a member of the Accotink Unitarian congregation, said she welcomes the county's increasingly diverse houses of worship. "Our church is just a mile away from the Sikh temple. We stand for many of the same values. We need to support one another."
"How welcoming we are to this diversity will say much about how we grow and thrive in the future," said the Rev. Scott Sammler-Michaels, senior minister of the Accotink Unitarian Universalist Church in Burke.
Immigration Brings Religious Diversity
In 1970, religious groups in Fairfax County mirrored its highly homogenous demographic composition. More than 93 percent of the county was white and middle-class, and for the most part, adherents of mainline Protestant, Catholic or evangelical Christian churches.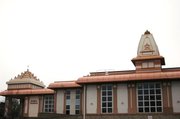 As immigrants flowed into Fairfax County from all parts of the globe in the past four decades, they brought not only cultural diversity but their diverse religious traditions.
A 2012 report on religion and international migration by the Pew Research Center's Forum on Religion & Public Life—"Faith on the Move: The Religious Affiliation of International Migrants"—finds that the United States has been the world's number one destination for Christian immigrants. Of the 43 million foreign-born people living in the U.S. as of 2010, an estimated 32 million (74 percent) are Christian.
"Faith on the Move" draws on a new database created by the Pew Forum that combines hundreds of census, surveys and other sources to shed light on the origins, destinations and religious affiliations of international migrants, according to Jamila Woodson at the Pew Forum.
Other findings show that:
Although Protestants currently outnumber Catholics in the United States, new immigrants, especially those from Central and South America, are overwhelmingly Catholic, suggesting that America is close to becoming a minority Protestant country.
Fairfax County mirrors this national data. The Association of Religion Data Archives (ARDA), a free source of online religious information housed at Pennsylvania State University, tracks such trends. According to the ARDA, in 2010 Fairfax County's Catholic population numbered 184,183 while mainline, evangelical and black protestant adherents numbered 205,556.
Immigration is leading to an increase in the number of Buddhists, Hindus and Muslims in the United States, according to the Pew report.
In Fairfax County, the ARDA reports about 11,000 adherents to Buddhism in 2010, the first decade in 30 years the ARDA captured that data. In 2010, the ARDA reports about 6,500 adherents to Hinduism in throughout the county.
According to a 2001 study by the League of Women Voters of the Fairfax Area Education Fund, surveys of numerous Fairfax County school population records indicate that about 400,000 Muslims live in the greater Washington metropolitan area, which extends from Richmond to Baltimore.
About 150,000 Muslims live in Fairfax, according to the study. Roughly half are native born and half are immigrants or refugees.
According to the league's report, there are several enclaves of Muslims in Fairfax, wealthy Iranians settled in Great Falls and middle-class Iranians, Pakistani, Afghani and Indians congregated in Springfield and Reston-Herndon. Recent refugees live mostly in the Baileys Crossroads area.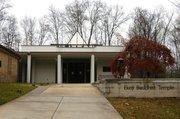 In addition to Muslims, Buddhists and other non-Christian religions, evangelical Christian churches are flourishing in Fairfax County's suburbs and appeal to many Korean, Chinese and Latino immigrants.
In Chantilly and Centreville, the vast majority of Korean and Chinese immigrants identify as Methodist, Presbyterian, Baptist and Independent denominations.
Chantilly Bible Church, started in 1978 by Pastor Steve Austin, is "purposefully a diverse body of believers" that actively reaches out to immigrants in the community.
"In addition to English, the world's most spoken languages of Mandarin, Hindi and Spanish are integral parts of our ministry. The doors of Chantilly Bible Church are open to our changing society. We believe that racial and cultural harmony reveals the reality of new life and unity in Christ," Austin said.