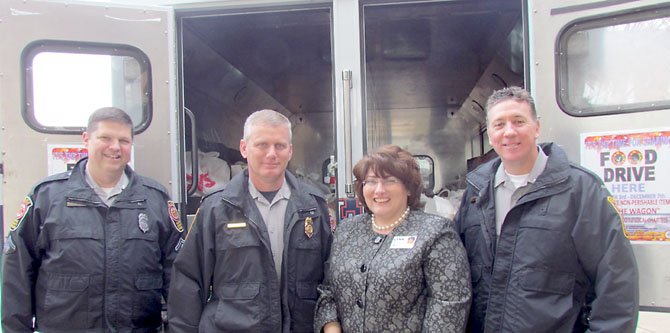 During the first week of December, residents and staff at Greenspring retirement community collected approximately 2,000 lbs. of donations for the third annual "Fill the Wagon" food drive. The program is sponsored by the Franconia District Station, the Franconia Citizens' Advisory Committee (CAC) and several local grocery stores including Giant, Shoppers Food Warehouse and Food Lion. The goal of the drive is to gather non-perishable food items for distribution to local food banks.
"We know there are many families in need in the greater Springfield community," said Lynn Keefe, associate executive director at Greenspring. "We are very grateful to be a part of this opportunity."
According to Officer Jim Reid of the Franconia District Station, about 16,000 lbs. of donations have been collected during the 2012 Fill the Wagon drive, which he says is an increase from last year.