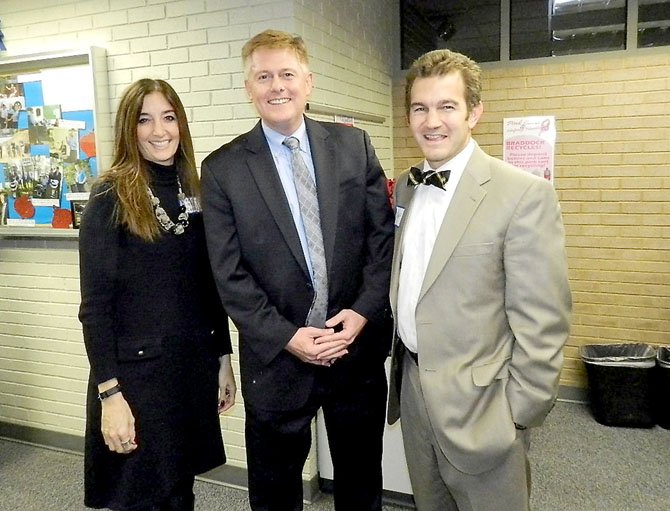 Braddock Supervisor John Cook (R-Braddock) hosted the 18th Annual Taste of Braddock event in Braddock Hall, welcoming more than 300 members of the community, including Sharon Bulova, Chairman of the Fairfax County Board of Supervisors, Del. Eileen Filler-Corn (D-41) and Sen. Chap Petersen (D-34).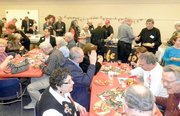 "The annual Taste of Braddock kicks off the holiday season and brings together the community to sample food donated by local area restaurants," Cook said. "We want to thank everyone who contributed to another successful year and thank our friends and neighbors for joining us for the evening."
This year, more than 20 local restaurants donated a variety of food for attendees to sample. The restaurants that participated were: Aladdin's Eatery, Bangkok Golden Thai, BBQ World, Brion's Grille, Café Rio, California Pizza Kitchen, Chili's Bar and Grill, Coyote Grill, Cupcakes Actually, Edible Arrangements, Hunan West, Kilroy's, Magill's Famous Pizza, Milano's, Quiznos, Samurai, San Vito's, Saxby's, Smith & Clarkson's Deli, Spartan's Family Restaurant, Swiss Bakery and Wegmans.
In addition to the food provided by local restaurants, Christine Gloninger, also known as "Chef G" from the Culinary Institute at Annandale High School, brought some of her students to help in the setup, serving and clean up. They also baked hundreds of sweet treats for the event.
"The food was amazing," said Lindsey Smith, Cook's chief of staff. "We sent some of the leftovers over to the West Springfield Police Station, which went over in a big way."