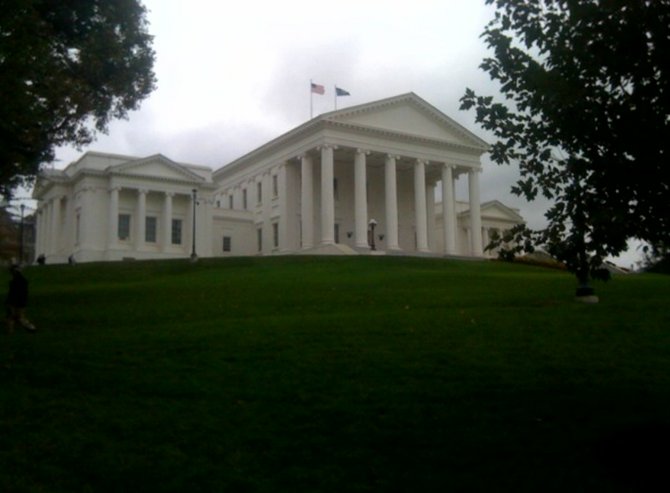 "Basically, the farther away you send a kid the worse it is."
— Judith Deane, member of the Arlington Community Services Board
Johnny is a 13-year-old student at school in Northern Virginia. He's been acting out lately, running away and confronting other children on the playground. One day he punches another student in the nose and the parents of that student press charges. After he's found guilty of assault, Johnny reportedly becomes depressed and starts talking about suicide. His parents take him to the hospital, but Johnny is not welcomed.
Lori Meyer of the Alexandria Community Services Board explains the process. She says one of the first questions that's asked is, ''Does the child have a criminal court history or any charges?' This is followed by, 'If so, what are the charges?' and whether it was assault and battery. If yes, they cannot accept the child.
What happens next? Johnny might be able to get into the closest crisis center in Leesburg, but his parents have a hard time getting back and forth.
Meyer explains that a lot of these parents are on the cusp of the poverty line, so they often don't have enough funds for transportation. As a result, the parents are not as involved with the treatment as they could be if a crisis center were closer to home.
"So when the child came home, it was great for about a week, and because of the lack of involvement by the family and the community services, unfortunately, the child starts to decompensate," said Meyer.
RECENT YEARS have seen a growing trend among social service providers for keeping children in crisis as close to their families and communities as possible. The old model of shipping children off to residential facilities far away has diminished over time as experts have realized that family and community involvement play an important role in helping children emerge from crisis situations.
"Basically, the farther away you send a kid the worse it is," said Judith Deane, member of the Arlington Community Services Board. "There's more of a perception now that you really do get the best results by keeping the kids as close to home as possible."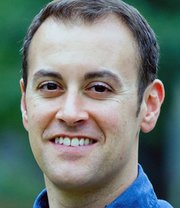 This week, Del. David Englin (D-45) presented a budget amendment to an appropriations subcommittee to fund a $16.3 million initiative that would create five children's mental health crisis response units. Englin said that the effort was well received in the subcommittee because many of the members have already heard about the effort from their local community services boards, many of which have identified the crisis centers as a top legislative goal for the session. The only problem is finding the money.
"It's a very opaque process," said Englin. "At some point in the process, they go behind closed doors and horse trade and then appropriators come out with what they've decided to do with the budget and you hope your amendment made it through."
FUNDING A $16.3 MILLION initiative won't be easy in the current budget environment. Englin said one potential way to fund the initiative would be decreasing tax breaks for corporations, an effort that Republican Gov. Bob McDonnell opposes. Englin said if Virginia reduces the tax deduction on domestic production from 6 percent to 3 percent, an extra $30 million would be available for funding the child crisis centers. Advocates say it's a worthy investment.
"In the long run, this will save taxpayers money," said Michael Gilmore, executive director of the Alexandria Community Services Board. "If we don't intervene in the lives of these children, they'll end up in the criminal justice system, which will be much more expensive in the long run."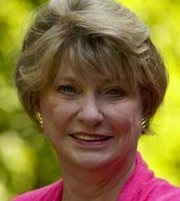 Audio clip
Janet Howell on Crisis Centers
On the other side of the Capitol, state Sen. Janet Howell (D-32) has introduced a matching budget amendment. She said she would fund it by using some of the money McDonnell has proposed taking out of the general fund to pay for transportation projects.
"This is not money that's currently for transportation. It's money that is currently for education, human services and public safety," said Howell. "This amount of money, $110 million, will pay for almost nothing statewide whereas we could really do good for children that desperately need some services."
THE GOVERNOR HAS recognized the need for increasing services for children in crisis, and his proposed budget includes $500,000 for two mobile crisis teams. Mental health experts say the mobile units are for children who are in a lower level of crisis, essentially before they need to check into a residential crisis center. Many mental health professionals say both are needed — the mobile units to help children before the situation escalates and the crisis centers to handle problems that have become intractable.
"In the behavioral health-care continuum, one of the areas that we've identified as a gap in services is the ability to have crisis treatment for children," said Heather Stowe, director of social services in Arlington County. "If you look at some of our neighboring jurisdictions in Maryland or in D.C., they have both physical crisis facilities and also mobile crisis teams."