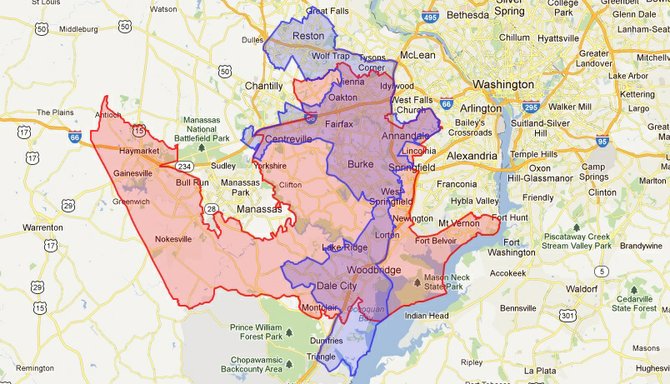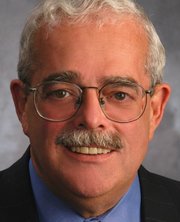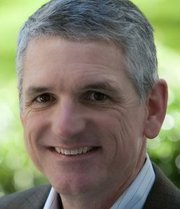 Now that congressional redistricting has moved through the House of Delegates and the Virginia Senate, a picture of 2012 is beginning to take shape. And it's looking a whole lot like 2010. That's when Democrats got shellacked, losing three seats in Virginia.
Since that time, the commonwealth's congressional delegation has consisted of eight Republicans and three Democrats. And although Democrats hoped to use their control of the state Senate to create a competitive race against, losing control of the upper chamber last year gave the power to Republicans. One of the first accomplishments of this year's session was to approve the congressional redistricting maps and send them to the governor's mansion.
"This map essentially cements the gains from 2010," said Kyle Kondik, political analyst for the University of Virginia Center for Politics. "It will be much harder for either of the parties to flip the seats."
Kondik's analysis of the new congressional districts is that Virginia now has seven safe Republican seats and two safe Democratic seats. That leaves Rep. Gerry Connolly (D-11) and Rep. Scott Rigell (R-2) as the only two incumbents in competitive seats, although Kondik was quick to point out that both of the seats are only marginally competitive.
"I would anticipate this map encourages the status quo of current representation," he said, "unless there's some major scandal or the presidential election influences the congressional races."