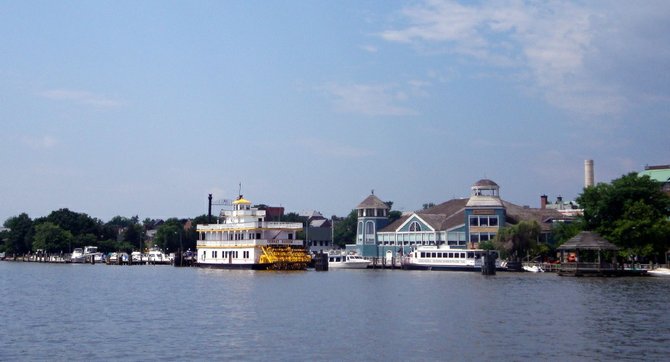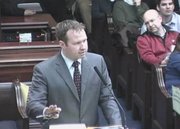 Document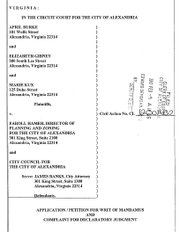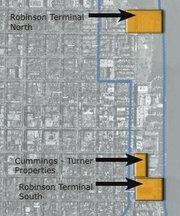 Five Old Town residents filed a lawsuit Thursday challenging the controversial waterfront small-area plan, which the City Council adopted last month on a party-line five-to-two vote. The complaint charges that the city acted inappropriately by failing to accept an appeal to a protest petition of Old Town residents who requested a supermajority vote in order to pass the plan. The lawsuit also argues that because the supporters failed to persuade a supermajority of the City Council members to approve the plan, it should be nullified.
"We tried to go through the normal channels," said Beth Gibney, one of the five parties listed in the lawsuit. "But nobody listened to us so we had to take action."
Gibney is one of hundreds who signed a protest petition requesting that a supermajority of six votes be required to pass the plan. Planning Director Faroll Hamer rejected the protest petition during the public hearing on the waterfront, explaining that the process did not apply because council members were voting on a text amendment to the Zoning Ordinance rather than a rezoning. She also declined to accept an appeal of the ruling, suggesting that the city government is not open for business during a public hearing. City Attorney James Banks said he's confident the city will prevail in Circuit Court.
"They're just wrong, substantively, legally and factually," said Banks. "I don't think that they've stated valid causes of action to get to what they claim the remedies are that they seek."
EVER SINCE HAMER released the waterfront plan a year ago this month, it's been the focus of intense opposition from Old Town. Neighbors who live closest to the properties slated for increased density argued that the plan would clog city streets and create a parking nightmare. Planning officials countered that the increased density was needed to avoid a lawsuit from one of the landowners. They also suggested that increased traffic would not be a problem, although a traffic study along Union Street has yet to take place. During a heated public hearing in January, council members heard hours of testimony for and against the plan. In the end, all five Democrats voted for it and both Republicans voted against it.
"We don't think it was a valid vote," said former Vice Mayor Andrew Macdonald, co-chairman of Citizens for an Alternative Alexandria Waterfront Plan. "We feel the vote should be nullified.
Macdonald is not a party to the lawsuit. And although CAAWP will be raising funds to help pay the legal bills for the lawsuit, the group is also not a party to the lawsuit. Instead, the litigants in the case consists of five Old Town residents who live near the properties where City Council members want to more than double the allowable density compared to the buildings that are currently there. Aside from Gibney, the names listed on the lawsuit include April Burke, Marie Kux, Mark Mueller and Bert Ely.
"We believe that the appeal was rightfully filed with the city," said Ely, a member of the Waterfront Plan Work Group. "But we might also file another appeal with the Board of Zoning Appeals as a protective measure."