Barbara Jean Parkinson, 67, of Sterling, Va., died Feb. 7, 2012 at her residence. Born on Sept. 17, 1944 in New York she was the daughter of the late Charles and Elizabeth Lundy. Ms. Parkinson was a member of Cornerstone Chapel in Leesburg, Va.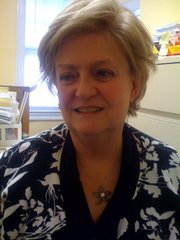 Barbara attended Michigan State University where she received her Bachelor's Degree in Music. During her college years she was a member of the singing group known as The Jills. Being a Music major in college she had a talent and love for music. She also played the piano and enjoyed singing.
She worked for Connection Newspapers for many years.
Barbara enjoyed and loved spending time with her grandchildren and doing crafts with them.
Barbara was passionate about her faith and enjoyed sharing it with others.
She is survived by her son Mark Parkinson and his wife Rachel, of Purcellville, Va.; daughter Jennifer Daughtry and her husband Jay of Sterling, Va.; brother Wayne Lundy of Loveland, Ohio; and five grandchildren.
A graveside service was held on Friday, Feb. 10, 2012 at Ebenezer Cemetery, in Round Hill, Va. with Pastor Mike Emerson officiating.
Memorial contributions can be sent to the Cornerstone Chapel at www.cornerstonechapel.net.

Please visit www.hallfh.com to express online condolences to the family.