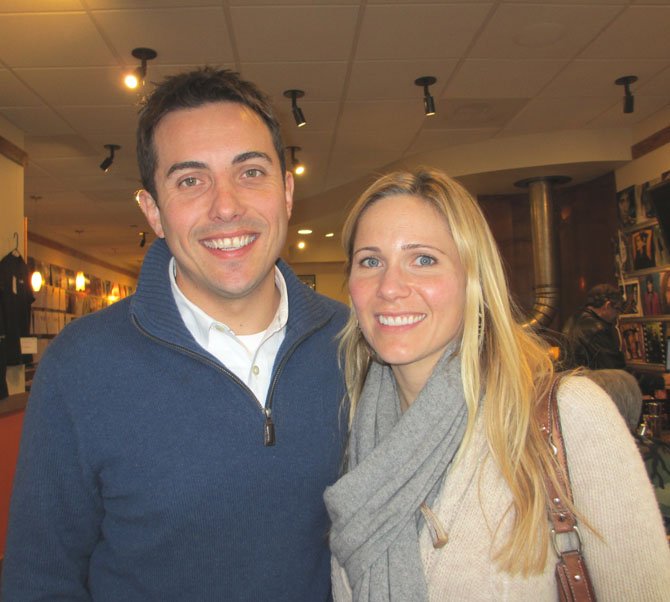 Johnny Kurcina grew up in Vienna, going to local schools, playing local sports. Like many teenage boys, Kurcina wanted to get away from his hometown after graduating from James Madison High School. He did get away for a while, as far as seminary school in the UK. But he discovered he couldn't wait to get back to Vienna. He did return, married and became a father of three. Now, he's "planting" an Anglican church in his hometown.
While at James Madison High School, Kurcina considered applying to a military academy. He was very involved with a youth Christian group, Young Life, in high school and found that "something really fit" with his role with his peers in relationship to his Christian faith. He made a life-altering decision as a junior. "I decided I wanted to go into the Christian ministry and I never looked back," said Kurcina.


CALLED CHRIST CHURCH VIENNA, the blossoming church held its first service in November, in the Louise Archer Elementary School cafeteria. It is run by a Board of Directors, the "church council." As Pastor of the church, Kurcina heads its future, guided by the deliberations of the church council. Kurcina would like to see more Anglican churches "planted" in the area.
In 2005, Kurcina spoke with the senior minister, a friend, of The Falls Church in Falls Church, about the feasibility of opening a church in Vienna. "They have the human resources, the financial resources and a real interest seeing new churches started," said Kurcina. He became actively involved with The Falls Church, whose history goes back to the early 18th century, intending to "plant" a new church in Vienna. "When I graduated from Madison, I wanted to get away from Vienna. Now, I couldn't wait to get back," he said.
Kurcina does not foresee leaving the Louise Archer cafeteria in the near-future. The arrangement of rooms fits the church's vision. Babies and preschoolers are supervised in a separate room during the service, while elementary school-aged children, with their own program during the sermon and prayers, return to the service for communion.
A few hundred people come out for the weekly service, held at 10 a.m. on Sunday at Louise Archer ES. A great many of them, Kurcina said, hear about the church from others. Some are from The Falls Church.
"One of the reasons people find a new church exciting is that they feel more needed there," Kurcina said. They are a part of the building process, he explained. "The newness, the smallness and the dynamic nature of a start-up church creates energy, builds excitement, and that can be very appealing to many people," said Kurcina. "A new church is not for everyone. It has a unique feel to it."

Kurcina graduated from Madison High School in 1993 and from the University of Virginia in 1997 with a degree in religious studies. He did seminary work at Gordon Conwell Seminary, and received his Master's of Divinity from there in 2001. On Feb. 7, he and his wife Sarah celebrated their 14th wedding anniversary.


AFTER GRADUATING from seminary, Kurcina knew he had found his place ministering in local churches, rather than in a worldwide position.
Kurcina's father owns John Edwards salon at the corner of Church and Center streets, the one-time home of Vienna's telephone company manned by living operators. Kurcina lives nearby today.
His mission is not complex.
"I just want to give people the opportunity to meet Jesus."