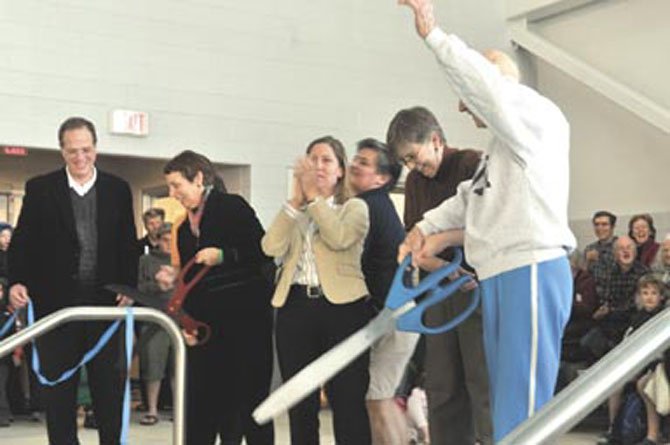 Arlington — The newly completed Yorktown Aquatic Center held a ribbon cutting and grand opening on Sunday afternoon, Jan. 15.
A free swim day attracted water enthusiasts.
The pool is located at Yorktown High School and may be accessed by entering door #3.
Hours of operation are: Sunday- noon to 6 .pm.; Monday through Friday-5:30 a.m. to 8:30 a.m., noon to 1:30 p.m. and 5:30 p.m. to 8:30 p.m.; Saturday- 9 a.m. to 7 p.m.