Fairfax County — Recently, Fairfax County Public Schools Superintendent Jack Dale presented the School Board with his proposal for next year's budget. The proposed $2.4 billion budget outlines programs and services for our growing student population, which is projected to be 181,608 students for the school year 2012-13. It also includes funds to give eligible employees a step increase and a 2 percent market scale adjustment.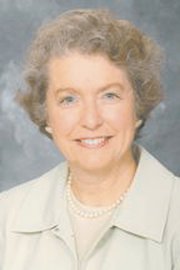 Our population is projected to grow by more than 3,900 students, and many of these students face great challenges. In addition, we are opening two new schools: a middle school at the South County site in Lorton and an elementary school at the Lacey site in Annandale. To meet our enrollment growth and other critical needs, the budget proposes to add 721.3 positions, the overwhelming majority of which are school-based positions.
Superintendent Dale has included in his proposal a request to the Board of Supervisors for an increase of 8.4 percent, or $135.8 million, in the transfer of funds over the FY 2012 level. This reflects costs associated with student growth and state requirements, and a compensation increase for staff, and small increases in some programs that we cut during the recession.
The Fairfax County School Board has shown great fiscal responsibility during these tough economic times. During the past four years (FY 2009-FY2012), we took reductions and cost avoidances totaling more than $475 million and eliminated more than 1,400 positions.
Now the School Board needs to hear from you as we consider the Superintendent's proposal over the next few weeks, then move to adopt the advertised budget on Feb. 9. Here's what you can do to get involved. First, learn more about the budget by visiting www.fcps.edu where you'll find details on all aspects of the budget and the process. Second, sign up to speak at the board's public hearing on Jan. 30-31. Or third, send your school board member an email with your comments.
The quality of our public schools is important to our children's well-being and the economic strength of our county. We look forward to hearing from our citizens.