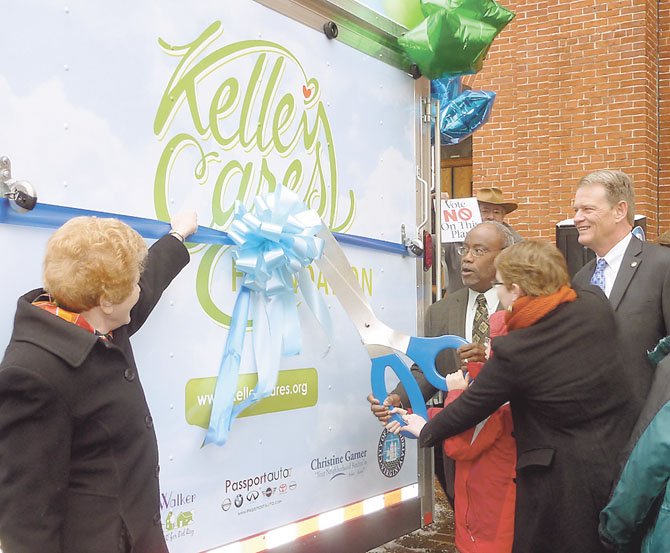 The Kelley Cares Foundation unveiled its latest and largest project to date with a ribbon-cutting ceremony Jan. 21 at City Hall to officially open the Kelley Cares Multi-Sensory Mobile.
"The Multi-Sensory Room at the Lee Center is being used six days a week so we knew there was a need," said Lindsey Swanson, sister of Kelley Swanson, for whom the charity is named. "We're very excited about this and hope we are honoring Kelley in a very special way."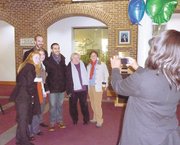 The 30-foot multi-sensory room on wheels is outfitted with several multi-sensory stations and will travel throughout the city to provide an opportunity for special needs adults and children to explore various
sensory activities. The Therapeutic Recreation Program as well as the Alexandria City Public School System will utilize the vehicle.
"As a caring community, we reach out when we can and how we can to make this an inclusive community for all our residents," said Mayor Bill Euille. "Thank you, thank you, thank you to Kelley Cares, the Swanson family and all the volunteers for continuing to give back so much."
Following formal remarks, attendees were able to participate in a hands-on walk through of the Multi-Sensory mobile.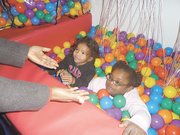 "We lost Kelley six years ago," Swanson said. "It's been our mission to get this on the road for a number of years now and hope it will be used for many years to come."
To help support ongoing programs for the special needs community, the Kelley Cares Foundation will hold its annual 5K Run/Walk on Saturday, May 19 at 8 a.m. at George Washington Middle school. For more information, visit www.kelleycares.org.