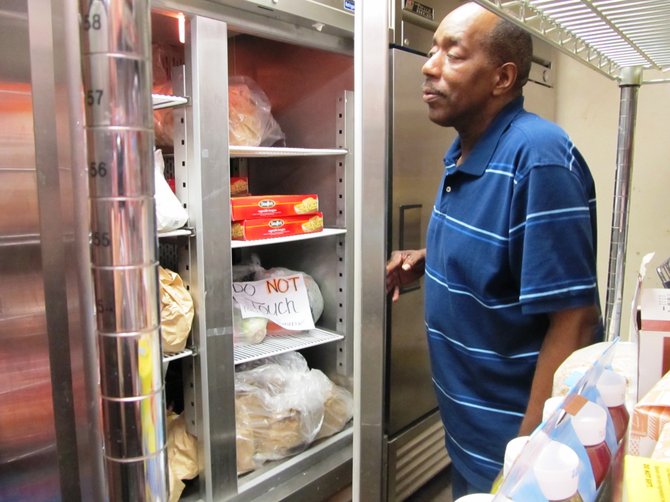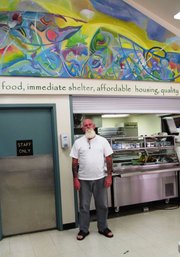 How You Can Help
Many local nonprofits report they are in dire need of grocery gift cards, so clients can re-stock their refrigerators with perishable items such as fresh produce, milk, eggs, and meat.
To donate a grocery gift card, or to find out what specific items nonprofits need, visit the following websites:
*SHARE
A non-profit, all-volunteer organization that meets the emergency needs of the less fortunate in McLean, Great Falls, Pimmit Hills, and surrounding areas. http://www.shareo...">www.shareofmclean...
*Our Daily Bread
Call 703-273-8829 or visit http://www.ODBFai...">www.ODBFairfax.org to make a donation to the "restocking the fridge" fund
*Embry Rucker Community Shelter
Call 703-437-1975 or visit http://www.reston...">www.restoninterfa...
*Lorton Community Action Center
Call 703-339-5161 or visit http://www.lorton...">www.lortonaction.org
*Food for Others
Call 703.207-9173 or visit http://www.foodfo...">www.foodforothers...
*FACETS
Call 703-352-5090 or visitwww.facetscares.org"> www.facetscares.org
*The Lamb Center
Call 703-691-3178 or visit http://www.thelam...">www.thelambcenter...
*Safe Haven
Call 703-532-8220 or visithttp://www.fccfc.org"> http://www.fccfc.org
*Please note: The above is only a partial list of food pantries and shelters. For a complete list of community food pantries and other resources for at-risk individuals, go tohttp://www.fairfa... "> http://www.fairfa... or the Fairfax County Human Resources Guide at http://testffx.fa...">http://testffx.fa...
At 2 p.m. on Saturday, July 7, it's already 103 degrees in Reston - the 10th straight day temperatures hover near or above 100 degrees after a derecho storm swept through the region on July 29, causing extensive power outages.
Walking slowly in the smothering heat, a young woman, pale and gaunt, enters the Embry Rucker Community Shelter on Bowman Town Center Drive. Staff member Wilber Shaw quickly fills a Styrofoam cup of cold water, and hands it to her, something he has been doing all day, along with answering the phones from those needing help.

"It's a 'code red' day," Shaw said, referring to the National Weather Service's heat index, "so we're open to anyone, not just our regular clients. In here, they can get out of the sun and stay cool and hydrated."
Although the emergency center also lost power during the storm, they are operating on a "no-turn-away" policy during the heat wave and weather emergency, said Kerrie Wilson, CEO of Reston Interfaith, which operates the Embry Rucker shelter.
"I can't tell you how proud I am of our incredible staff for how they responded and have reached out to ensure things are as best as they can be," Wilson said. "Staff were at the shelter during the storm and since, and other program staff were out checking on townhome and transitional housing clients the day after the storm."


THE UNRELENTING HEAT WAVE, coupled with power outages and spotty air-conditioning, took a toll on everyone, regardless of income.
But it was Fairfax County's most vulnerable residents – homeless, the elderly and those already living on the edge – who had an especially difficult time regaining their footing after the crisis.

In the days after the storm hit, many nonprofits and food banks throughout the county reported they were slammed with a spike in demand for food and services.
"Restocking the refrigerator was likely a nuisance for most, and probably not cheap," said Lisa Whetzel, executive director of Our Daily Bread (ODB) in Fairfax. "But for low income families, such as our clients, it's a hardship."
She said one client, a mother with toddler, had just stocked up that Friday with yogurt and other fresh food, and lost it all. And clients who rely on a weekly paycheck for groceries were especially hard hit when their offices, restaurants or stores shut down because of the power outages.
She said another client, a father of four who works as a chef, tripped and broke his leg when the power went out. Because his job requires mobility, he won't be able to work for several weeks. "Our clients are so vulnerable. We will keep in contact with him to ensure that he and his family stay in their home," Whetzel said.
Several pantries and shelters, such as Embry Rucker, ODB and Safe Haven, also lost power and hundreds of pounds of food during the storm.
The Lorton Community Action Center, which serves the south county region, lost power for several days, which spoiled 1,200 pounds of meat and juice that was kept in their freezers.
"Ironically – since summer is always when our demand is the highest and donations are the lowest – while we lost food, it could have been worse," said Andrea Cochrane Tracey, LCAC's development director.
The Community Responds
Volunteers, regardless of income, stepped up to help those less fortunate, according to nonprofits.
On Tuesday, July 3, Our Daily Bread made an email plea to the community for grocery store gift cards and other donations. By Friday, the organization had collected more than $3,500, which will provide $50 grocery gift cards for 68 families in Fairfax County.
"What amazing generosity," Whetzel said. "We were genuinely surprised by the level of the community's support for their less fortunate neighbors. Everyone was affected by this storm and could personally relate to the hardship experienced by our clients. Our clients are extremely grateful and relieved. There is still time to donate and there is still a need."
Rob Paxton, coordinator of Safe Haven's food pantry and shelter programs, which operate inside First Christian Church of Falls Church, said volunteers and donors turned out for a "mega yard sale" on Saturday, which helped the nonprofit raise more than $1,100.
"What was amazing was that many of the people who came were also clients of Safe Haven. It was heart-warming to see the people we help, putting money back into the program by purchasing items from the sale," Paxton said.
He said money they raised at the yard sale will provide more than 500 meals to clients.
Paxton said many of the volunteers were county employees, who took time out of their schedules to help with the sale. Eva Papaefthimiou, who works in senior housing, took a vacation day to help set up the sale on Friday and brought two co-workers to help on Saturday.
"We also had a 92-year old woman, Evelynda Castle, her friend Priscilla Holbert and another woman, Dewita Soeharjono, who worked tirelessly to make the yard sale a success. The spirit of volunteerism is heartwarming," Paxton said.
"Thankfully, the community has stepped up, as best they can, given that many of them were without power too," Cochrane Tracey said. "However, the biggest impact has been the generous donation of 5,000 pounds of food, including meat, from the Capital Area Food Bank and Fairfax County."
Greg Ballinger, who has worked at the Embry Rucker shelter for more than 25 years, said he learned an important lesson about "paying it forward" years ago.
"I remember I was complaining about something, and this old-timer said to me 'the reason you're going through this now is to pass on what you've learned to the next person.' It took a while, but it eventually clicked. We all have to get together to make it through this life … The shelter has always made it because of the caring of the community. On the flip side, we've been here for the community too."