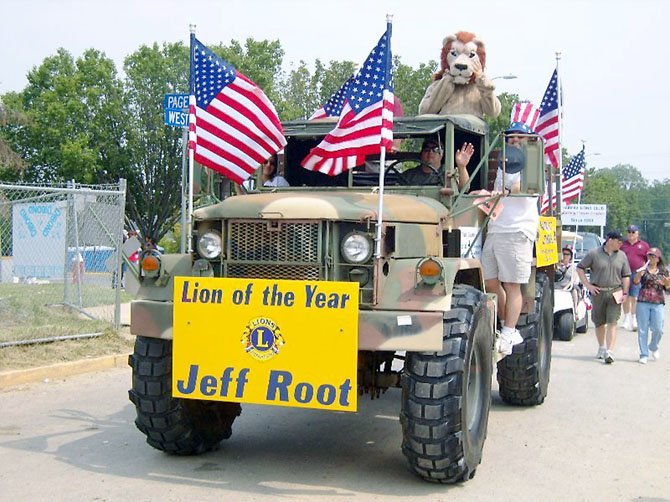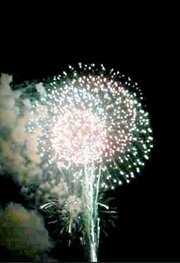 Independence Day Schedule – City of Fairfax July 4
*Independence Day Parade
10 a.m. to noon - rain or shine
Downtown Fairfax Historic District
*Fairfax Museum & Visitor Center Open House
9 a.m. to 4 p.m.
10209 Main Street
*Ratcliffe-Allison House Tours
11:30 a.m. to 1 p.m.
10386 Main Street
*Old-Fashioned Fireman's Day
12:30 p.m.
4081 University Drive
Firefighter competition
Food, beverages, games
*Evening Show & Fireworks
Fairfax High School, 7 to 10:30 p.m.
3501 Rebel Run, Fairfax, VA 22030
Rain date: July 5 - for fireworks only
7 p.m. City of Fairfax Band
8 p.m. Welcome remarks and presentation of awards by Mayor
8:20 p.m. Leggz (favorites from Motown to classic Rock & Roll to 70's and 80's)
9:10 p.m. City of Fairfax Band - 1812 Overture
9:30 p.m. (approximately) - Fireworks Display
10 - 10:30 p.m. Leggz Finale
Note: Lawn chairs, smoking, alcohol and animals, with the exception of service animals, are not permitted on the football field. Exception: service animals. Items that may puncture the synthetic turf are not allowed on the FHS Stadium Field.
Since 1776, Americans have celebrated our independence from the tyranny of King George III with parades, picnics and booming fireworks.
Rich with Revolutionary and Civil War history, the City of Fairfax has always made the Founding Fathers proud with a day of family-friendly events and a stunning explosion of fireworks that draws more than 15,000 people to Fairfax High School's stadium.
"The Fourth of July represents everything special about United States, and the City of Fairfax always tries to go the extra mile. Last year, it felt like there was a grand finale every minute or two during the fireworks," said City of Fairfax Mayor Robert Lederer, who officially handed over the reins to newly-elected Mayor Scott Silverthorne on Wednesday, June 27.
"This year will be even more spectacular."
Lederer has been to every fireworks display in the city since it began 46 years ago.
"This is one of my fondest childhood memories," Lederer said. "We moved into Fairfax when I was two months old, and our family tradition was to get up at 6 a.m. and put chairs out in front of T.T. Reynolds. It's always great to see so many families enjoying this tradition."
"The City of Fairfax works hard to ensure July 4th will be a day full of fond memories. Our parade, the best in the DC metropolitan area, and our spectacular fireworks display at Fairfax High School, are great fun for you and your families. We are especially proud to honor Dr. Alan Merten, Mason's President, as our grand marshal and wish him well in his retirement," Mayor Silverthorne said.
The festivities for this year's "A Star Spangled Celebration" begin at 10 a.m. with a patriotic parade through historic downtown Fairfax. Events conclude with a bang during the evening show that includes a spectacular fireworks display choreographed to music.
Live performances include the City of Fairfax Band, which plays both patriotic and Americana favorites, and The Leggz classic rock & roll cover band.
Other Free Summer Events:
*"Concerts at the Corner"
Every Thursday from 6:30 to 8:30 p.m. until Aug. 23, Fairfax Corner's plaza stage hosts free family-friendly concerts and "little tots" activities. For more information, go to www.FairfaxCorner.com.
*National Night Out – Tuesday Aug. 7
Learn about public safety and meet the people who provide it during National Night Out (NNO). Held on the first Tuesday in August, participating neighborhoods celebrate NNO with a variety of events and activities of their choice, including block parties, cookouts, parades, flashlight walks, contests and youth programs. Participating neighborhoods receive visits from local police and fire departments with the opportunity to learn more about safety from those who provide it. For more information on local NNO events, go to www.fairfaxva.gov.