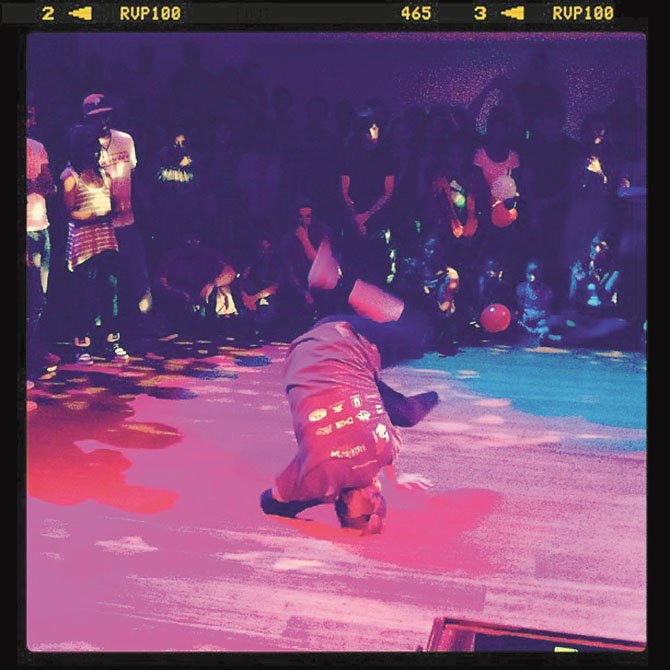 Arlington — For one week, people in the Washington area saw the result of combining French and hip-hop. The Urban Corps hip-hop festival showcased the different styles of U.S. and French hip-hop dance and ended on Friday, May 25 at the Artisphere in Rosslyn with a dance battle pitting three dance crews from France against two local crews.
When one thinks of French culture, he will usually think of French art and food, but nothing that is very contemporary, according to Clement Lebele, a cultural assistant at the Alliance Française de Washington, D.C., the French language and cultural organization that organized Urban Corps. In a phone interview, she said the festival helps show something from modern French culture, such as French hip-hop.
"Hip-hop is not only huge in France, but all around the world," said Dr. Alain-Philippe Durand, via phone, a professor of French at the University of Arizona who also teaches a course on hip-hop in the U.S. and in French-speaking countries. Durand said that there are people rapping in German, Japanese, Arabic, and many other languages.
Lebele said that the festival's organizers wanted to bring an event like this to a city that is more known to be "diplomatic" and "formal" and would normally be held in places like New York City.
The organization's cultural director, Sylvain Cornevaux, said in an email the Artisphere in Arlington was chosen as the event's location because of the facility's features.
"The space lends itself really well to a battle. The ballroom … has a sort of balcony up above so people will be able to watch from all angles. It also works because the cypher for dance battles is generally a circle so the symbolism is there. Additionally, we have a great partnership with [the] Artisphere and really respect them as an up-and-coming venue for the arts and performing arts," said Cornevaux.
French hip-hop dancer Aurélien Kairo said that it was great to be in the country where hip-hop was born. Kairo, speaking through a translator, said that it was "interesting for a French artist to go back to the place where hip-hop was created… and also see how today hip-hop is danced here."
Justin Kuion of McLean, one of many who came to watch the battle, was interested in seeing other forms of hip-hop. "I wanted to see a different style of hip-hop besides the American style," said Kuion. Since he is a member of a dance crew at Virginia Commonwealth University, he thought it would be great to see U.S. and French dancers battle each other.
Junious Brickhouse, a member of Urban Artistry, one of the local dance groups that participated in the battle, said in an interview over the phone, that the festival helped show that the U.S. and French dancers have a lot in common with each other.
"We aren't as different as people think we are. We are people drawn to music and art. So we have that commonality," said Brickhouse.