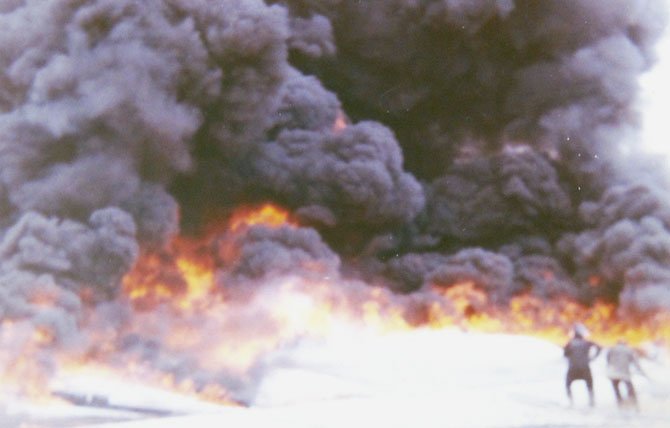 To the Editor:
On Tuesday, March 6, 2012, I had the wonderful privilege of sharing stories of everything Burke, Virginia with a living history – Delbert "Bill" Sheads (88 years of age), born in Burke who has served our community as a member of the Greatest Generation, a soldier in WWII who landed in Omaha Beach on D-Day, and a firefighter who was the chief training officer for the fire department for Fairfax County.
I am writing this letter to support Mr. Sheads' search for the story of the nine or so children whom he saved during the April 1941 wildfire that raged from Guinea road all the way to Occoquan. He asked me for assistance because I have spent several years researching and publishing books on the stories of the Coffer family and the Little Zion Baptist Church. The children whom he saved were living in a house to the left of the Little Zion Baptist Church cemetery; he gathered them in his fire truck and brought them to safety to the Burke School on Burke Lake Road. He wants to write in his memoirs what happened to those children since that fiery day in April of 1941.
Ned Barnes, Director of the Pinn Center, and I have been making inquiries of Burke residents who may have known the family living in April 1941 beside the cemetery of Little Zion Baptist Church. If you do have such information, please contact me at corazonfoley@yahoo.com and we can arrange for a follow-up meeting at the Pinn Center with Mr. Bill Sheads. Thank you very much for supporting what I am certain would be a fascinating book by Mr. Sheads and a key contribution to the preservation of Burke local history.
Corazon Sandoval Foley
Burke