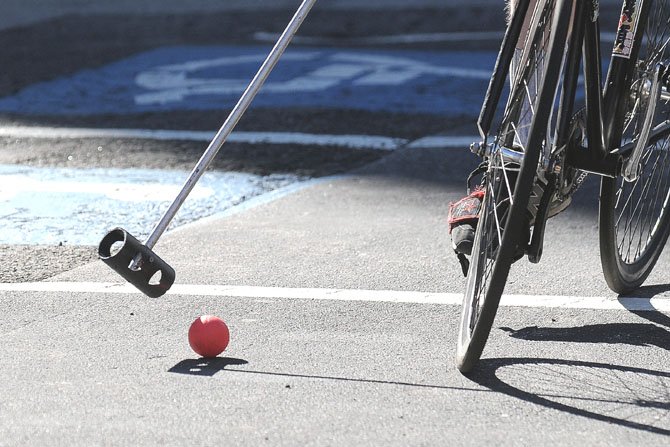 Speed demons and adrenaline addicts stormed the parking garage at 1850 Crystal Drive for the inaugural Diamond Derby in Crystal City on March 10.
"It was a fantastic event, I'll absolutely do it again. Anything dangerous is good."

-Mike Esmonde, winner of the Diamond Derby 4X Comp
The Saturday event boasted a turnout of more than 100 cyclists from across the region in a first-of-its-kind indoor competition.
"An indoor garage race has never happened before, it was a huge success," said James Kerns, event organizer. "Nobody came without being surprised, it exceed everyone's expectation."
Unlike a standard bicycle course with open terrain, Diamond Derby challenged riders with tight turns relevant to a converted indoor garage. Kids events and bike polo games kicked off the event, followed by non-competitive open course rides open to all.
"The goal was to create a race for anyone even if they never followed racing."

— Eric Brewer, Diamond Derby event organizer
Around 400 cyclists from the DC-based Dandies & Quaintrelles sported their signature tweed outfits and enjoyed a ride in style along the Potomac to Crystal City. The ride exposed many of the cyclists to the benefits of the city's accessibility, which includes a bike friendly environment, metro access and free evening parking.
"I always thought it would be a great ride; people who don't usually cross the Potomac really enjoyed it," said Eric Brewer, an event organizer and D&Q group leader. "The goal was to create a race for anyone even if they never followed racing."
The fiercest competition occurred in the relay and 4X Comp categories, where amateur cyclists had the opportunity to go head-to-head against the pros.
"It was great seeing kids go out, the level of competition was exciting," said Brewer.
Accomplished cyclist Mike Esmonde of D.C. led his team to victory in the relay race category, and scored a first place finish in the 4X Comp competition. The champion embraced the challenge posed by the nature of an indoor venue, and after a careful bike analysis scored a coup across the major categories.
Photo Gallery
Diamond Derby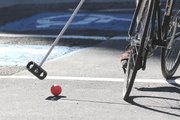 Click Photo for Flash