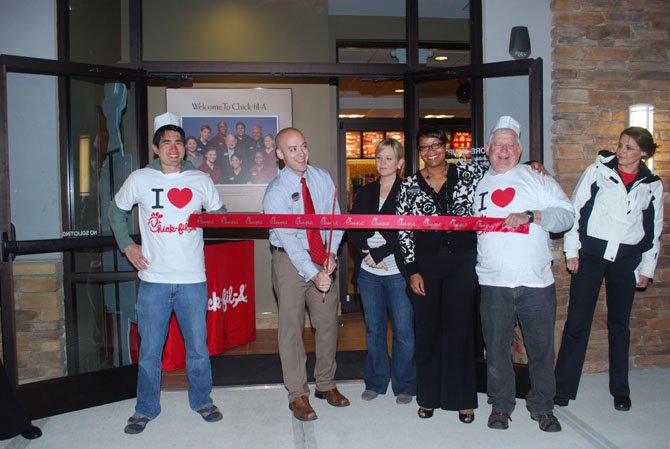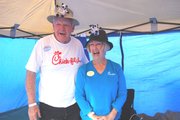 One hundred people camped outside of Chick-fil-A's newest store in Springfield for 24 hours before its opening, starting from 6 a.m. on April 25 through 6 a.m. on April 26, to receive a year's worth of free food (52 coupons) as part of Chick-fil-A's "First 100 Celebration."
Canopies were spread throughout the parking lot where campers spent the day playing cards, reading books, socializing and dancing the evening away. One couple, Jake and Libby Knupp, traveled all the way from St. Petersburg, Fla., for the opening celebration. They have been to 86 Chick-fil-A openings in 17 states. The Springfield location made it number 87 for them now. "Chick-fil-A got me out of the kitchen!" Libby Knupp exclaimed. Outside of their canopy, Libby had a large board displaying free meal coupons from each of the openings the couple attended.
Chick-fil-A is located at 6681 Backlick Road in Springfield.