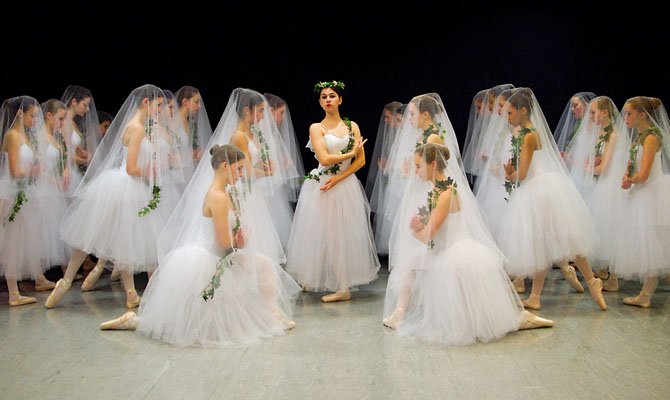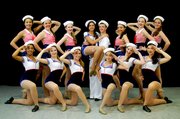 Ravel Dance Studio will hold its annual year-end dance recital Friday and Saturday at Center Stage at Reston Community Center at Hunter's Woods. The students of the dance studio have been preparing "Coppélia" and excerpts from "Giselle" as well as a contemporary jazz dance performance set to the music of Frank Sinatra.
"Coppélia" tells the story of an inventor who has made a life-size dancing doll. It is so lifelike that Franz, a village boy, becomes infatuated with it and sets aside his true love, Swanhilda. She shows him his folly by dressing as the doll, pretending to make it come to life and ultimately saving him from an untimely end at the hands of the inventor.
"'Coppélia' lends itself for viewing by young children. It is one of few comedic ballets; some moments are, in fact, almost slapstick. The kids are roaring laughing at some of the antics. It's nice for kids and for some families who have perhaps been turned off by ballet, thinking it too strict," said owner and creative director Janet Hall.
In contrast to 'Coppélia,' some of the older ballet students will perform Act II of "Giselle." This ballet tells the story of a peasant girl named Giselle whose ghost, after her premature death, protects her lover from the vengeance of a group of evil female spirits.
"'Giselle' is a very regal piece. The performers will be dressed all in white. It's truly a beautiful ballet," said Hall.
In addition to these two ballet pieces, Ravel's advanced dance company will perform an original contemporary jazz dance set to excerpts from songs by Frank Sinatra.
Ravel Dance Studio, located in North Point Shopping Center, provides instruction to children from the age of 3-years-old to 18-years-olds. Many of the students literally grow up under the instruction of their dance teachers.
"We become like a family," said Hall. "I've known a lot of the kids since they were practically babies. A lot of great kids have come through our program."
There will be two performances of Ravel's year-end recital: Friday at 7:30 p.m. and Saturday at 2 p.m. The recital is open to the public. Tickets are $18 and can be purchased at the box office at RCC Hunter's Woods or by calling Ravel Dance Studios at 703-437-9664.