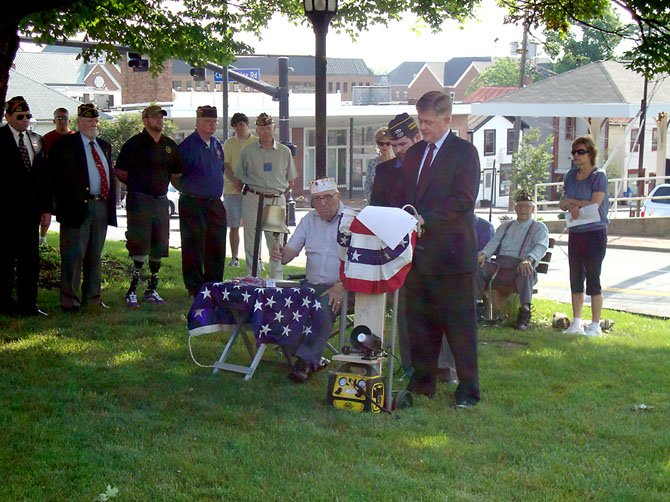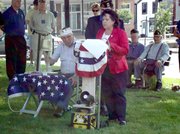 On Monday, May 28, dozens gathered on the lawn of the old Fairfax courthouse for a ceremony honoring those who have died in battle. The American Legion Post 177 and VFW Post 8469 partnered for the service.
The ceremony took place alongside a rock, that many overlook, that has engraved the names of the local heroes that had passed in World War II, Korean War and Vietnam. Volunteer veterans lined up and took turns reading aloud the names of the fallen from the World War II, Korean War, Vietnam and the recent War on Terror at the podium and pausing briefly for the bell to toll in honor for each name.
Commander Joshua Lawton-Bekas of VFW Post 8469 led the ceremony and gave the opening prayer. Following him elected officials gave remarks commemorating the holiday and those who have served our country.
Ellie Schmidt said in opening remarks, "Memorial day is a day of remembrance of the ultimate sacrifice."
After the completion of the reading of the Fairfax Honor Roll there was wreath laid upon the rock by Comrade McAnaw.
Lawton-Bekas stated, "We still have war going on and since last year we have added one name to our Fairfax Honor Roll [Brigadier General Terence Hildner]."
The ceremony concluded with Commander Bob Parli of the American Legion Post 177 giving a closing prayer and the playing of Taps by Comrade Hank Roeder.
Following the ceremony viewers could either accompany the VFW into Fairfax Cemetery for a remembrance of the departed comrades or the American Legion members march from Oak Street to the cemetery.