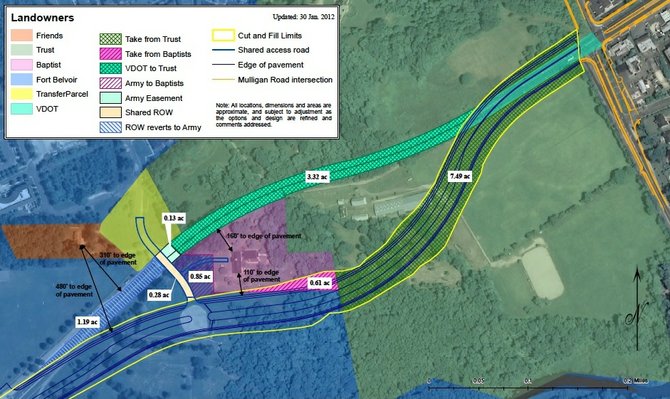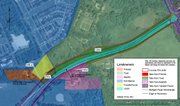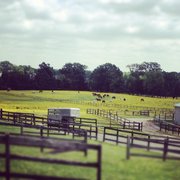 The hill where Woodlawn Baptist Church graveyard is located offers a commanding view of an area in the midst of drastic change. Thousands of new daily commuters zoom along Richmond Highway as a result of a BRAC-related expansion of Fort Belvoir. If the road is widened in place, Pastor Travis Hilton says, that would mean the end for the cemetery.
"Part of our cemetery would have to be removed, the bodies exhumed and placed somewhere else," said Hilton one recent afternoon as cars zoomed around the base of the hill. "Obviously the families would prefer the graves stay where they are."
That's why federal officials have created an alternative scenario that would route the wider version of Richmond Highway to the south and east, avoiding the cemetery altogether. That route would also avoid encroaching on Woodlawn Plantation, which is protected by the National Trust for Historic Preservation. But it would mean that a historic horse stable that's been in operation for many years could have to close.
"It seems to me like in its current location there is adequate room on both sides to give a little and keep the road where it's at," said Farrier Arvin Reynolds as he hammered nails into a new pair of horse shoes. "That way both properties give up a little bit and you won't be destroying the historical properties we have here."
THE MONEY TO WIDEN Richmond Highway was set aside last year by U.S. Rep. Jim Moran (D-8), who secured $180 million for the project. Now the Federal Highway Administration has until next month to select which route to use. Moran said the final decision about how and where to widen the road may be influenced by the lease agreement between the stable and Woodlawn Plantation, which is owned and operated by the National Trust.

"There's no point in fighting to preserve them if they are not going to have their lease renewed or have their lease renewed at such a high rate that the current users can't even afford it," said Moran.
Now federal officials have to find a way to thread the needle in this corner of southeast Fairfax County, which is littered with historic sites.
"There's a lot of history here," said Del. Scott Surovell (D-44). "Obviously you've got these historic graves up here with Woodlawn Baptist Church. And then over here in the woods is the Frank Lloyd Wright House, the Pope Lehigh House, which was actually moved here because of another road widening in the 1960s when they built I-66."