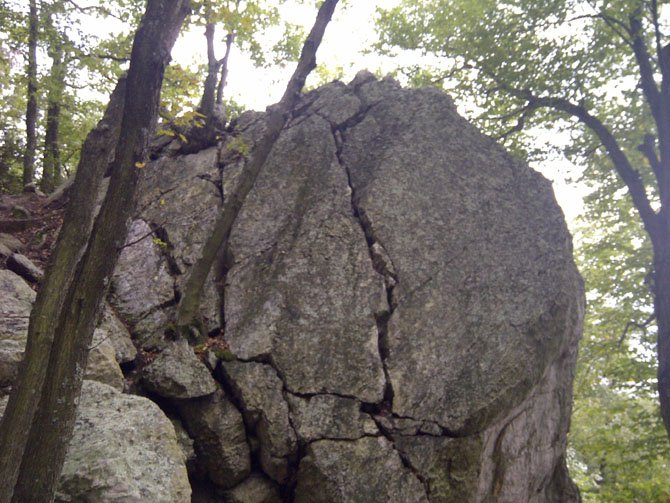 Potomac — All of a sudden, summer has arrived. Who knew it would be 95 degrees on Memorial Day — and the possibility that it will be over 100 by July 4? Here's some ways to spend some lazy summer afternoons with your family — and not succumb to those high temperatures. Most of these "escape the heat" ideas are very near downtown Potomac.
Head to Sugarloaf Mountain for Hiking and a Picnic
The mountains are always cooler —†so enjoy a hike and picnic at the top of Sugarloaf Mountain. This gorgeous venue is close-by and offers lots of choices for hiking, picnics and breathtaking views.
WHY GO: Scenery, exercise, exhilaration. Hikes from 1/2 mile to 5 miles. Some are easy, some more difficult. Some hikes are very family friendly. For trail maps and more information, go to www.sugarloafmd.com. Visit the Sugarloaf winery as well as have lunch or dinner at the Comus Inn.
PRICING AND DIRECTIONS: Free. From Potomac, go north on River Road to Seneca Road (MD 112) Turn right onto Seneca Road, then left onto Darnestown Road (MD 28). Go 11 miles until you come to a slight right onto Dickenson RD (still MD 28). Go 1.2 miles and then turn right onto Mt. Ephraim Road. Stay straight to head onto Sugarloaf Mountain Rd. Turn left onto Comus Road. The Comus Inn is on the corner, and an excellent view of the mountain can be seen from their north parking lot. Turn right onto State Road 95 and drive 4.2 miles to the Stronghold entrance "plaza." The route to the mountain is clearly marked by signs on t local roads. The earlier you can get there the better; parking spaces close to the views are at a premium, particularly on weekends, but there's plenty of parking for all.
Rent a Canoe, Rowboat Or Kayak at Fletcher's Boat House — Or Go for a Day of Fishing on the Potomac
WHY GO: Keep cool while boating, fishing, kayaking or rowing — it's just fun to be down on the Potomac River.
PRICING: Fishing License: $ 10 (D.C. residents) $13 (non-residents) Kayak / Canoe Rentals: $8/hour, $24/day; Rowboat Rentals: $11/hour, $20/day.
DIRECTIONS: Fletcher's Boat House is located 2 miles North of Key Bridge and 1 mile South of Chain Bridge, at the intersection of Reservoir Road and Canal Road. Go to www.fletcherscove.com/rentals.htm.
Don't Miss the 250-Foot Double Slide at Bohrer Water Park In Gaithersburg
WHY GO: Children will love the waterslides, "raindrop" water umbrella, activity pods and shallow water play spaces at this public water park and pool in near-by Gaithersburg.†
PRICING: $5.75 -$7.75 per person. Hours: 11 a.m. – 7:30 .pm. Check it out at www.gaithersburgmd.gov/pools or call 301-258-6445.
Take the Family on a Mule-Drawn Canal Boat Ride at The C&O Canal National Park
WHEN: Wednesday through Sunday at 11 a.m., 1:30 p.m. or 3 p.m.
WHY GO: Travel up the canal 8 feet through lift locks during this 1-hour boat ride. Experience history and listen to stories told by the National Park Rangers.
PRICING: $8 for adults, $6 for seniors and $5 for children 4-14. Children 3 and under are free. For more information, call 301-767-3714 or go to www.nps.gov/choh/planyourvisit/publicboatrides.htm
Fly through the Trees on Ziplines at the Adventure Park at Sandy Spring Friend's School Near Olney.
WHY GO: Take advantage of an aerial fun-flying adventure for the entire family. Children need to be 5 and over. Fly from platform to platform through the trees on ziplines.

PRICING: $34 to $48, depending on the age of child. Open daily starting June 8 from 9 a.m. – 7 p.m.
See www.sandyspringadventurepark.org or call 240-389-4FUN (4386).
Head to Bethesda for Some Shave Ice
WHY GO: Clayboy's Shave Ice Wagon on the corner of Bethesda Avenue and Woodmont Street in Bethesda (in front of Barnes and Noble) is an institution — and one sure way of beating the heat. Pick your favorite flavor — or try a multi-flavored rainbow shave ice.
PRICING: Piled high for $2.