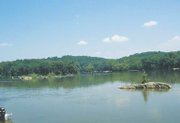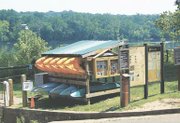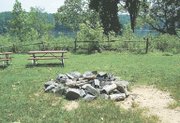 Located on the Potomac River about 1.5 miles upriver from the Falls, Riverbend Park is open to the public free of charge daily.
Run by the Fairfax County Park Authority, the park has much to offer including 409 acres of hardwood forest and meadows, 10 miles of hiking, biking and equestrian trails, picnic facilities, bank fishing, a boat ramp for private boats and a Visitor Center with exhibits, library and discovery area.
The park sponsors summer specific events, including classes for children and adults. Riverbend provides multiple excursions throughout the summer for fly-fishing, kayak tours on the Potomac, trail running, dynamic nature walking and meteor shower watches.
The Riverbend Park is staffed with naturalists and nature enthusiasts. Brigit McArdle, administrative assistant and naturalist, works at Riverbend. She recommends the kayak tours. Also, she recommends the park for painters who enjoy outdoor painting.
McArdle said that different types of wildlife are prevalent in the park. Snakes, gray and red foxes, flying and gray squirrels, hawks, woodpeckers and other birds are commonly found in the woods of the park.
Riverbend Park rents out rowboats and fishing rods and sells live bait for those who aspire to fish, but might not have all the supplies. Fishing is popular in the calm waters of the Potomac. Bass and sunfish are the most common types of fish caught at Riverbend.
The park is also wheelchair accessible in part. The boating area and picnic areas are both wheel chair accessible.
"It's the best place ever," said McArdle.