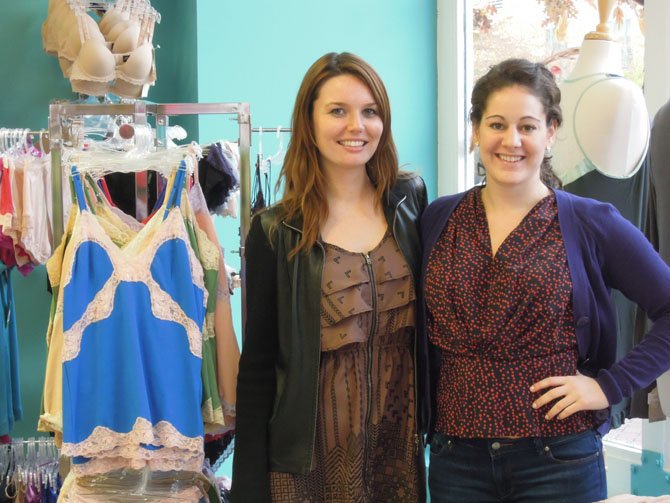 Arlington — It is that time of year again — time to start making holiday shopping lists and time to hit the stores to find the perfect gift for family members and friends.
All the talk of the "fiscal cliff" could be daunting for local merchants as they head into their busiest season, but none of that concern was evident Saturday, Nov. 10, in the shops at Shirlington.
"We have had a good season so far. We have been very lucky at this location," said Angela Phelps, the owner of le village Marche. Phelps, who was inspired to open the vintage home décor and gift store after a trip to Paris 10 years ago, says that she tries as much as possible to stock items made in America or France but concedes that it is not always possible.
Photo Gallery
Holiday Gift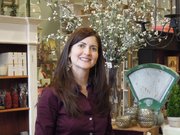 Local merchants recommend gift ideas.
Click Photo for Flash
Some popular gift ideas in the $30-$40 range according to Phelps are cheese boards with knifes, wine stoppers made from vintage doorknobs and made-in-America coaster sets with quotes. Customers can spend anywhere from $30 to $100 depending on their budget on home decorations, scented soaps, flirty aprons, candles, calendars to name a few. Phelps says gifts cards also make a nice gift.
A few doors down, Periwinkle, a woman's clothing boutique, also had a steady flow of customers.
"We have really awesome jewelry. Our statement necklaces and bracelets are great for gifts," said sales associate Lauren McCarthy. Necklaces run from $58-$78 and bracelets start from $24 and go up to $78.
McCarthy says the store is made for the fashionista and that they carry a little bit of everything. "You can buy a $50 poncho or a $450 cocktail dress," McCarthy said. She also recommends scarves, gloves and leather belts and says that for shoppers looking for gifts under $20 the Lollia hand creams, cell phone cases and little wallets are good choices.
Corey Lorenz and Hilary Adleberg, the sales associates at Bloomers, a store that focuses on underwear, sleepwear and loungewear, were also optimistic about the holiday season sales. The Shirlington store opened one year ago and Lorenz says that sales are keeping up with their Alexandria store.
"Our warm cozy P.J. sets, slippers and bra travel bags are popular with our customers," Adleberg said. She also recommended the Koobi bras that are one size fits all.
Lorenz says that customers can spend from $20 to $100 for a good gift. A subscription to the panty of the month club which starts at $60 for a three-month subscription is a fun option and a gift card always works for any age according to Lorenz.
Every nook and cranny in One, Two Kangaroo Toys is packed with toys of every color, shape and size. It was also packed with customers on Saturday.
"You can always find something unique and classy in here," shopper Jennifer Wohlander of Arlington said.
Wohlander, who has two children ages 5 and 7, says that she always finds unusual toys that foster creativity and that the quality of the toys is great.
"This is where I go to buy cool gifts. There is stuff here nobody else carries," shopper Traci McGillicuddy of Bailey's Crossroads, said.
Some popular items according to owner Charlie Majdi include Ravensburger board games and puzzles which run $20 and Bruder trucks which start at $20 and go up to $120.
"We sell educational oriented toys and games. We sell only bestsellers; we have no Lego, no Barbies," Majdi said.
Majdi says 85 percent of what he sells is under $25. He says he wants his customers to be able to come in the store with a $100 and be able to walk out with four or five good toys. He tries to stock toys made out of high quality materials.
"All our toys are pre-screened," Majdi said. "My customers don't have to worry about the safety of the toys they buy here. We make sure that all our merchandize meets American and European safety standards, is environmentally sound and we avoid buying from vendors that use child labor," Majdi said.