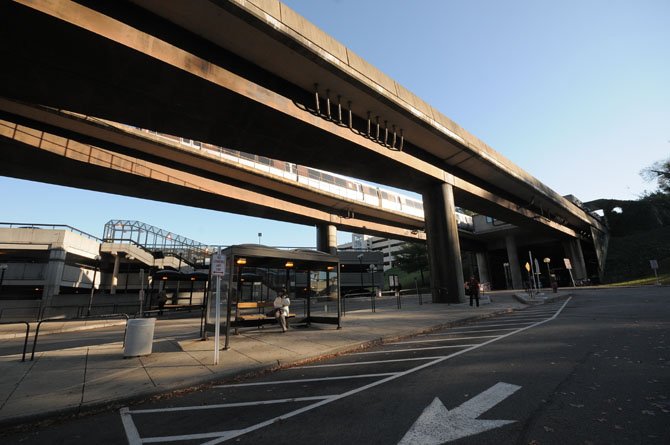 Mount Vernon — Insight Property Group will begin construction next month on 240 luxury style apartments that is part of the exploding development near the Huntington Metro Station south of Alexandria.
Insight Development Partner Trent Smith said the rental apartments at Kings Highway and Route 1 will range in size from small one-bedroom units to two bedroom two bath apartments with dens. The rents will range between $1,500 a month to $2,800 a month.
The $52 million project is four blocks south of the Huntington Metro station. Insight is also building projects in Washington and Silver Spring, Md.
David Versel, the executive director of the South Fairfax Development Corporation, said the Insight project is part of a recognition that market price apartments are in sore demand in the area south of Alexandria. The Beacon at Groveton, three miles south of Huntington, opened earlier this year and rents apartments in the same price range.
Until recent years, the nine miles along Route 1 from Alexandria to Ft. Belvoir was a hodge-podge of strip malls, aging office buildings and low rent apartments. But the Insight project is part of the quickening pace of redevelopment of the area, particularly around the Huntington Metro Station. Huntington Metro is now a hub of transportation routes with the entrance to new hot lanes and Telegraph Road interchange near the station.
In its "Status of Projects" report the South Fairfax Development Corporation ticked off these developments:
The Fairfax Board of Supervisors will review for final approval on Nov. 20 a plan by MRP Realty to tear down a 40-year-old office building located immediately adjacent to the Huntington Metro and replace it with a 390-unit, 4-6 story multi-family residential development, 15-story office/retail building and a 200 room hotel. It got the approval of the Planning Commission in September and is seeking Supervisors sign off in November.

Combined Properties, the owner of Penn Daw Plaza, is expected to seek rezoning in 2013 for building 490 apartments and ground level retail space in the old Penn Daw shopping center site that is next to Insight's project on Kings Highway.

A&R Development is seeking regulatory approval for a 173-unit mixed use redevelopment project at the corner of Huntington Avenue and Biscayne Drive adjacent to the metro station.

The Carlyle Group is proposing an addition of an apartment building with 145 units as part of its Cityside Hunting Metro complex at Route 1 and Huntington Avenue. It will replace an open parking area with a parking garage for the current building occupants and residents of the new addition.
Perhaps the most ambitious plan under study is an idea by the Huntington Club condominiums Association to build a mixed use development with 1,200 to 1,800 units, 600,000 to 1 million feet of office space and 127,000 square feet of office space on property it owns at Huntington Avenue and North Kings Highway. The project would require a change in occupancy densities and a hearing before the Planning Commission for Jan. 24, 2013 and a Board of Supervisors hearing on Feb. 26, 2013.