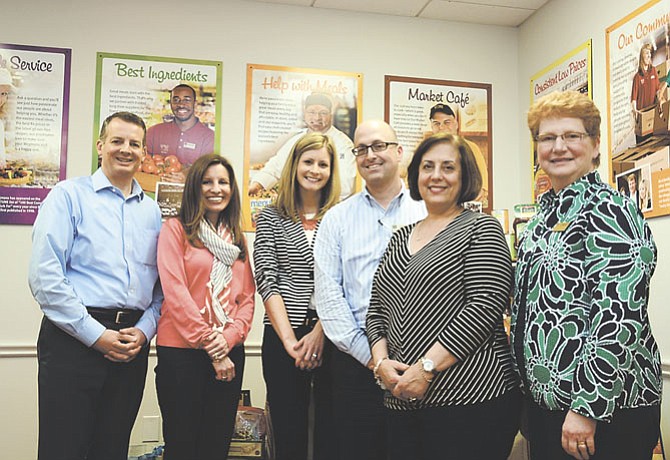 Towne Place Suites by Marriott
Baywood Hotels is planning to break ground this fall on a 92-room hotel in the Woodlawn area.
Penn Daw area of U.S. Route 1
The former Penn Daw Plaza shopping center was rezoned as part of a 2012 Comprehensive Plan amendment for the Penn Daw area and is set to be replaced by a mixed-use development. The development will feature 400 apartments, 41 townhomes and ground-level retail. The Shelby, a luxury apartment community at 6200 N Kings Highway, has already been built out by Insight Properties. The project team is hoping to break ground by the end of 2015.
North Hill area
33-acres along U.S. Rt. 1 by Lockheed Blvd.
In March, members of the Fairfax County Redevelopment and Housing authority voted in favor of moving forward with interim agreement to develop the remaining 33 acres of North Hill. (Fifteen acres out of a 1981 land purchase have been developed as Woodley Hills Estates.) The Community Housing Partners of Virginia and Philadelphia-based developer Pennrose partnership have proposed building 329 multi-family apartments in two separate buildings, 144 townhomes and leaving some space for a park. A number of the units would be designated households with lower incomes.
New Fairfield Inn & Suites
6421 U.S. Rt. 1
The Hersha Group has finished with demolition of the Fairview Motel and obtained construction permits to move forward with a new 108-room development renamed Fairfield Inn & Suites. Construction is moving forward.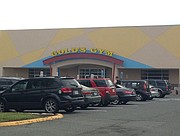 Gold's Gym
7770 U.S. Route 1
Once the site of Habitat for Humanity's ReStore, Gold's is undergoing a $2 million expansion while continuing to operate. No completion date has been released, however work is finished on a new saltwater pool and construction is nearly finished.
Widening of Richmond Highway Still Underway
3.5 miles of U.S. Rt. 1 between Mount Vernon Memorial Highway and Telegraph Road
The $180 million project to widen Route 1 from four to six lanes, while also accommodating mass transit, bicycles and walking, is expected to be completed in 2016.
"Embark Richmond Highway" transportation and land use planning team for Route 1, Bus Rapid Transit and Metro Expansion
The team is a collaboration of Fairfax County staff from various departments and agencies working with a 13-member citizen advisory group to help coordinate community input. The next meeting is open to the public and scheduled to take place Sep. 21 in the South County Government Center at 8 a.m.
The Parker at Huntington Station
Adjacent to the Huntington Metro on Huntington Ave.
The decades-old VSE office building situated by the Huntington Metro was torn down and is set to be replaced a 390-unit, four-to-six-story residential development, as well as a 15-story, 260,000 square foot office-retail building and a 150-room hotel. Rezoning and a site plan were approved in 2012, and apartments and a parking garage are nearing completion. They are pre-leasing.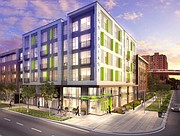 Lennar multi-family housing development "Huntington Crossing"
The project team has just applied for re-zoning for the 6.3 acres site adjacent to the Huntington Metro and right up against the water. The draft plan calls for five stories and approximately 360 units, however hearings are not yet scheduled.
Wegmans at Hilltop Village Center
Hilltop Village Center (corner of Telegraph Road and Beulah Street)
The long-awaited grocery experiencing destination opened June 14 The 126,000-square-foot store includes a full-service "Pub" bar-restaurant.
Sources: District Supervisor Gerry Hyland (D-Mount Vernon) and land use aide, District Supervisor Jeff McKay (D-Lee) and land use aide, and Southeast Fairfax Development Corporation.