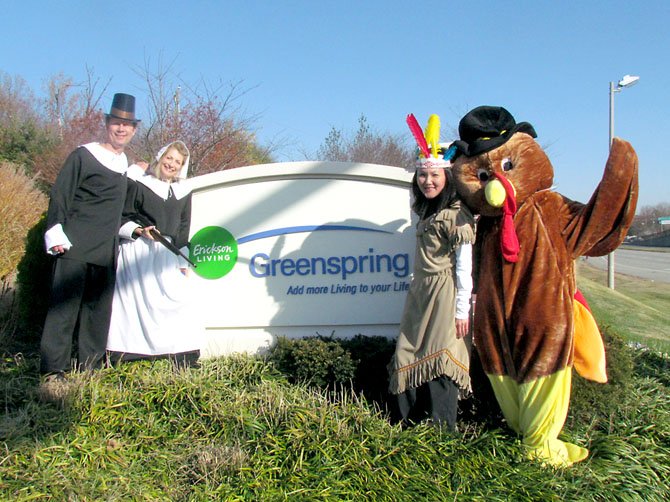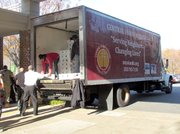 On Friday, Nov. 16, Greenspring residents and staff participated in the retirement community's 10th Annual Turkey Trot, raising money to provide Thanksgiving turkeys to area families in need. Greenspring's wellness and fitness staff organize the event each year, which continues to grow annually, according to Greenspring's Wellness Manager, Brad Hibbs.
"So many of the residents recognize that they are fortunate and are willing to help," said Hibbs. "They are incredibly generous."
Four Washington, D.C.-area mission organizations are receiving turkeys from Greenspring this year including SOME (So Others Might Eat), Central Union Mission, Gospel Rescue Ministries, and Southeast White House.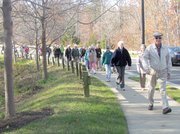 Representatives from each of the organizations joined residents and staff at the event, and expressed their appreciation for the generosity shown. "Thank you for spreading the love and joy of Thanksgiving," said Greg Chudy, donation coordinator for SOME.
This year, Greenspring raised enough funds to purchase and donate 800 turkeys, totaling nearly 1800 lbs. and surpassing last year's donation of 700 turkeys. About 75 residents and staff participated in the one-mile walk for the Turkey Trot, while many others made monetary donations.
More information about Greenspring can be found at www.ericksonliving.com.