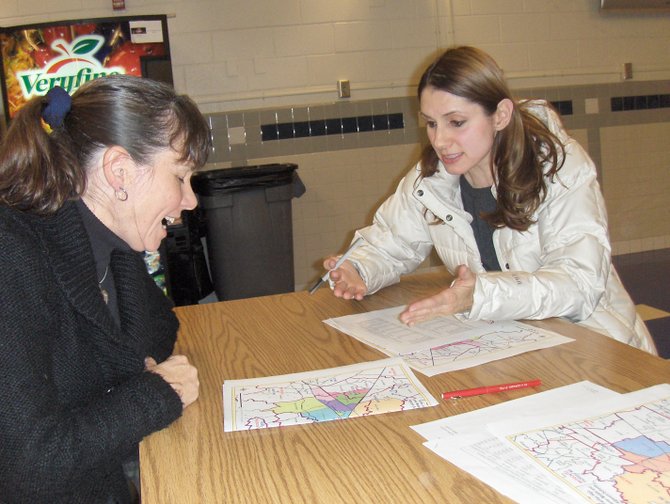 After Monday's boundary-change meeting, some parents discussed their own concerns with the potential changes.
"I don't want to see a change," said Tina Steblein, who lives near Willow Springs Elementary. "There's not enough flexibility in the other high schools. I have two children who are now a freshman and a sophomore at Fairfax High."
"I'm concerned about the change in the curriculum from Fairfax to Robinson Secondary—which is closer, but has IB instead of AP classes, plus different programs," she said. "My daughter is in the AVID program, a college-prep program which just isn't offered at Robinson."
Steblein also wants to know what school officials did to explore other options, such as trailers and modular units, to alleviate overcrowding at Lanier Middle School and Fairfax High.
"There's a lot of pavement out here [at Fairfax]," she said. "The meeting tonight didn't provide enough background information about why this is needed."
Mom Reem Akkad lives in Fair Lakes; her son graduated from Fairfax and her daughter goes to Lanier. "Fairfax is a good school; I like the curriculum and the atmosphere, but I'm concerned that my daughter could get moved elsewhere," she said.
"I used to live in Fairfax City and moved five years ago," she continued. "I looked at the school boundaries and chose my home so my son and daughter would both go to Fairfax High. I looked for a house for a year because of that—and now, they're going to ruin it."