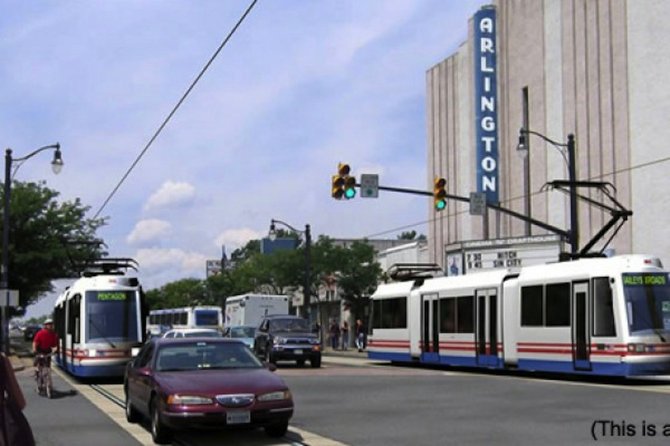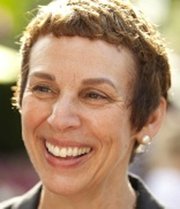 Libby Garvey, 61
A native of Cambridge, Mass., Garvey was raised in Westport, Conn., and Milwaukee. She has a bachelor's degree in political science from Mount Holyoke College in South Hadley, Mass. She was elected to the Arlington School Board in 1996 and the Arlington County Board in 2012. Money raised: $45,000.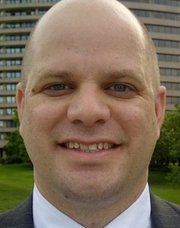 Matt Wavro, 32
A native of Chicago, Wavro was raised in South Bend, Ind. He has a bachelor's degree in political science and a master's degree in political science, both from Purdue University. Professionally, he is a human-resources consultant. Wavro votes at the Crystal City precinct. Money raised: $4,000.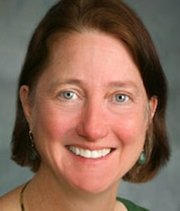 Audrey Clement, 63
A native of Gainesville, Fla., Clement was raised in Pittsburgh. She has a bachelor's degree in fine arts from the University of Pennsylvania, a master's degree in political science from Temple University and a doctorate in political science from Temple. She votes at Swanson Middle School precinct. Money raised: $4,000.
It's only been about seven months since voters in Arlington chose longtime School Board member Libby Garvey to fill the unexpired term vacated by Barbara Favola, who was elected to the Virginia state Senate last year. Now Garvey will be on the ballot once again, as voters will select a candidate to serve a full term. She enjoys an advantage in name recognition and fundraising, with about nine times as much money available as her competitors.
But she has competition. Republican Matt Wavro is basing his campaign on a growing sense of dissatisfaction from those in the county whose voices are not being heard. And Green Party candidate Audrey Clement says the priorities of the county are misplaced. Voters will have the final say when they head to the polls on Election Day.
GARVEY SAYS SHE FEELS citizens in Arlington should be more engaged in major decisions, and she's been critical of the county government for making decisions in a way that has alienated some residents. On the campaign trail, Garvey says, she's heard from voters who feel that change is something that is happening to them rather than something they are participating in.
"People are concerned," said Garvey. "I don't think they are being ignored, but I do think that we could do a better job of listening and communicating."
As an example, Garvey said the county government could have done a better job moving forward on the proposed streetcar for Columbia Pike. Garvey says she she is convinced that the county needs to move in the direction of streetcars, suggesting bus-rapid transit would be a better course. The infrastructure can always be upgraded in the future, she said, and she hasn't seen any economic analysis that lays out a cost-benefit analysis that would justify the expense to taxpayers.
"I have seen nothing yet that would incline me to think that we should do the streetcar," said Garvey. "From what I see, a streetcar is nothing more than a bus with tracks and wires."
WAVRO DECIDED to run for office out of a sense of frustration. After years of attending County Board meetings and local planning meetings, Wavro says, he feels that elected leaders in Arlington are not listening to residents. Time after time, he says, he witnessed residents express concerns that were ignored or overlooked. As an example, he pointed to Foxcroft Heights planning charrettes, when neighborhood residents expressed concerns that the routing of traffic would be disruptive, that the zoning would put too much density in their neighborhood and that existing views would be disrupted by changes.
"The consultants and the County Board went ahead with their plan anyway," said Wavro. "The County Board approved the Columbia Pike neighborhood plan that had a different vision for the Foxcroft Heights neighborhood than what was expressed by the residents in the charrette, and we saw something very similar in the George Washington Carver area."
If elected, Wavro said, he would do a better job listening to neighborhood residents when they express concerns. County officials often talk about an "Arlington Way" based on collaboration and listening; Wavro says elected leaders could do a much better job at responding to those concerns. One example is the controversial Columbia Pike streetcar system, which Wavro said would be a drain on the county's finances.
"The current plans for the trolley will increase congestion and will not increase transit service for Columbia Pike," said Wavro. "Instead, I would advocate for a better plan that would be enhanced bus service that connects all the way into Rosslyn."
CLEMENT SAYS she wants to refocus the county budget on what she calls "essential needs." To that end, Clement says she would keep libraries open seven days a week and install solar panels on public buildings. She would also pursue a ban on disposable plastic bags and Styrofoam in Arlington, a proposal she would model on a 2007 initiative in San Francisco.
"I would pay more than lip service to green issues," said Clement. "I would develop a concrete plan for improving the livability of the community by emphasizing green programs in the county."
Clement is critical of several recent decisions of the County Board, including everything from transportation to infrastructure. To prevent the tax rate from going up, Clement said, she would remove several major projects from the list of capital-improvement projects in the near future. One is the Long Bridge Park and Aquatics Center, which she described as diverting money from road maintenance. Clement is also critical of the streetcar proposal for Columbia Pike.
"It's too expensive and it's not needed," said Clement. "To expend that amount of money rationally, you really have to demonstrate a massive need, and that need is not there."