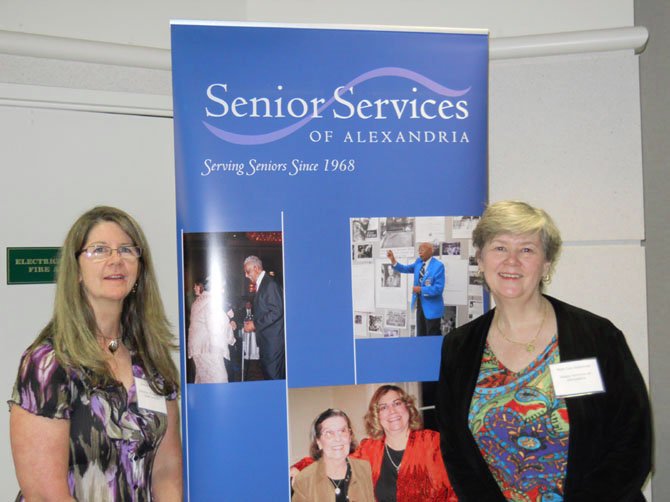 Senior Services of Alexandria recently cosponsored an event at the Watergate at Landmark for their senior residents on "Aging Well in Alexandria." This vibrant condominium community, located in the west end of Alexandria, is home to many engaged and active seniors who turned out to hear from a variety of speakers about the myriad of services that Alexandria offers for this special population.
The session opened with an excellent presentation by the Division of Aging and Adult Services Staff about the highlights of the City's Strategic Plan on Aging and the many services provided by DAAS for seniors in our community. Staff from Senior Services of Alexandria gave an overview of the services it provides to seniors though its Resource Center and other programs including assistance with meals, money management, employment and in-home care. Representatives were also on hand from the Department of Parks and Recreation, AARP, Senior Navigator and the Virginia Insurance Counseling and Assistance Program (VICAP).
During the two-hour session, there was lively conversation and exchange of information among attendees. Senior Services of Alexandria will continue its outreach to communities around the city to educate our seniors on all the resources available to them. Our mission at is to foster independence and self-sufficiency, enabling seniors within the City of Alexandria to age with dignity, and we are on a mission to get the word out. For more information about upcoming events call 703-836 4414, ext 10 or www.seniorservicesalex.org.