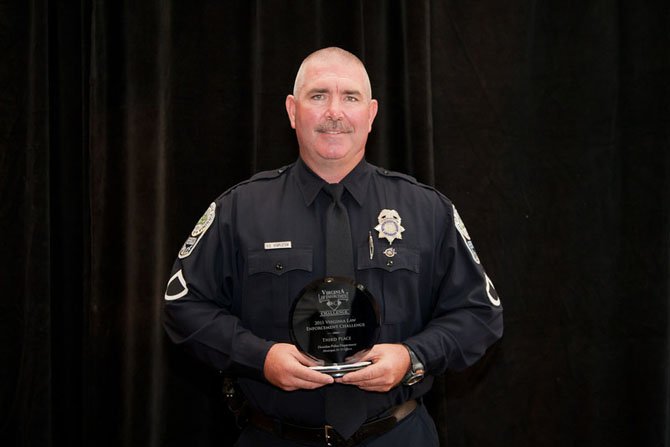 The Town of Herndon Police Department received third place in the Virginia Chief's Law Enforcement Challenge for 2012, Municipal Division (51-75 officers category). There were 41 agencies that entered programs in this year's challenge. The awards ceremony was held on Aug. 14, at the Virginia Chiefs of Police Conference in Roanoke.
This is the 23rd year for the Virginia Law Enforcement Challenge program, which promotes professionalism in traffic safety enforcement and encourages agencies to share best practices and programs with each other. The awards are
based on entries prepared by the participating agencies that highlight traffic safety education and enforcement activities during the previous calendar year. Judges award points to the agencies in six areas that comprise a comprehensive traffic safety program: an agency's policies and guidelines, training of officers, incentives and recognition, public information and education, enforcement, and an evaluation of the effectiveness of the agency's efforts.
For more information on the program go to:
http://www.smartsafeandsober.org/programs/LEC/2011/winners.php.